John's Note: The most-overlooked bream in America today are those living in beaver ponds. Often bodies of water are created when beavers build dams and stop the water flow from a drainage or flooded areas. Most fishermen don't realize these ponds are there. And, the ones who do know are afraid to fish for bream in those places. Some of these fish will be stunted in their growth, while others will be whoppers. The world's record bream as recognized by the International Game & Fish Association and the Freshwater Fishing Hall of Fame is a 5-pound, 7-ounce redear sunfish caught by Amos M. Gay on November 6, 1998, in the Diversion Canal in South Carolina. There are two records pending – a 5-pound, 8.8-ounce caught in May, 2011, from Lake Havasu in Arizona and a 5-pound, 12.8-ounce redear caught in February, 2014, also at Lake Havasu, Arizona. Native to eastern North America, today bream are found all across the U.S., inhabiting ponds, lakes and other bodies of quiet, shallow water with vegetation and fallen limbs and logs. Bream have been introduced successfully too in Europe, South Africa, Zimbabwe, Asia and South America, but are considered trash fish in Japan and Germany. Even more exciting is the fact that bream will bite year-round, always fighting hard.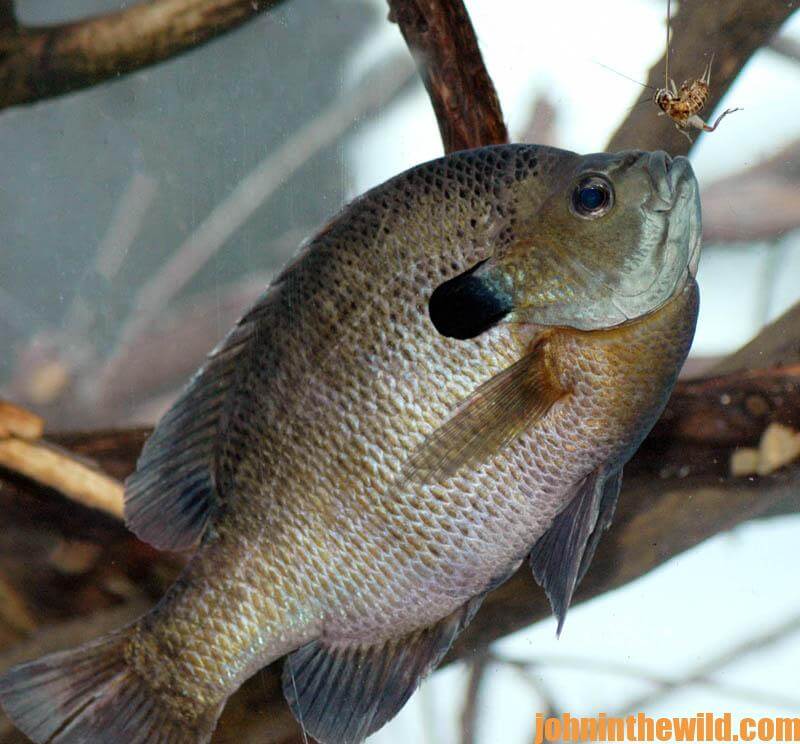 Some anglers believe that light line, small baits and a switch for a spinning rod are the only way to bag a bream. For these sportsmen, a beaver pond can be a tackle-busting experience. Small Beetle Spins, Panther Martins, Zero Mepps Spinners and Mann's Jelly Grubs and Jelly Grub Spinners are good bream baits with ultralight tackle. Line in the 4-6-pound-test range makes capturing beaver pond bream a real challenge. Lines that catch the sun even in a dark pond and often watching the line as it retrieves are the keys to catching light-hitting bream. There is one problem with fishing this light line and having the long retrieve many anglers enjoy. Buster bluegills and shellcrackers are acquainted with every stump and limb in a beaver pond. They will swim under structure and cause your line to break off. To avoid this problem, I prefer to make shorter casts and move toward the bream as I retrieve. I also hold my rod over my head when possible to get the fish up on top of the water quickly and keep it out of the bushes.
To learn more about fishing, get John E. Phillips' eBooks and print books at www.barnesandnoble.com and www.amazon.com/author/johnephillips.
Next: Boating Beaver Ponds for Bream