John's Note: With a video camera, you can enjoy your hunts and those of your friends over and over again, and today more and more hunters video their hunts. How can you with your home video camera produce great hunting videos like the pros do for all the great hunting shows available today on TV? How can you capture the essence of the hunt to make friends and neighbors eagerly pile up on your sofa to view your video? This week we'll learn what four outdoor videographers say. David Blanton, the executive producer of Realtree Outdoors videos and TV, often shows up in front of the camera as the hunter on some of the segments. But Blanton has spent many more years behind the camera than he has in front of it. Blanton, one of the most-experienced outdoor videographers, has videoed thousands of hunts and produces two TV shows, "Realtree Outdoors" and "Bill Jordan's Realtree Monster Bucks."
Like many videographers, I prefer to film in a fixed-positioned tree stand with a wide, sturdy platform.
The cameraman has to be able to stand on the edge of the tree stand and the tree stand not move. I like to use a tree arm. You also need a quality microphone, preferably a wireless mic, to produce quality hunting videos. With a good mic, you even can hear a hunter breathing and almost hear his heart beating. Sound adds a tremendous amount of excitement to a video.
For me, the most-difficult aspect of producing a good video is shooting the video in an aesthetically pleasing surrounding.
 You need good morning light, good afternoon light and plenty of open areas that will enable you to see the game coming from a long distance. If we locate the perfect place to take a deer, we then study that region. We may decide that even though this is the perfect place to take a deer, the cameraman won't have enough view to show the deer approaching and feeding to produce an aesthetically pleasing video. For this reason, we may not get to take a stand in the very best place to bag a deer. Instead, we may move to a stand site that will give the cameraman a better view.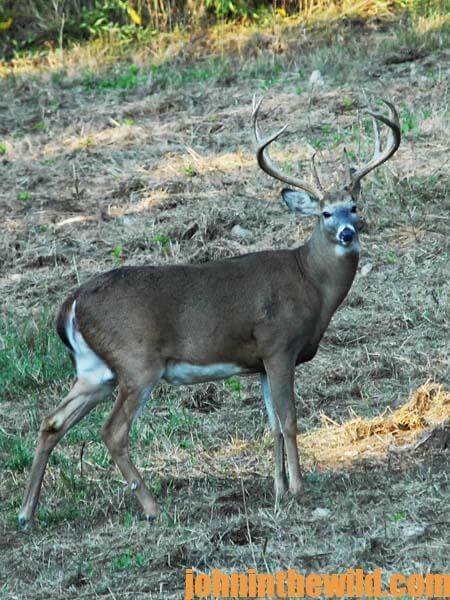 That's why although we may have been able to harvest a deer in an afternoon if we're just hunting that deer, we may take 3 days of waiting in a tree stand to get that buck to come in to a spot where we can see him well enough to video him. Generally the perfect stand site to take a deer isn't the perfect site to video a deer hunt.
If I'm bowhunting, and the deer steps out of the cover at 20-yards from my tree stand, I'm in a perfect place to take that deer.
If I'm bowhunting for a video or a TV show, the cameraman must be able to see that deer coming from at least 80- to 100-yards away, which really handicaps the hunter. The risk you run when you can see a deer coming from that far away is that the deer may spot you before he moves in close enough to take.
Another problem with videoing a hunt is masking the presence of two hunters in the woods, one of them carrying a video camera. Hiding all that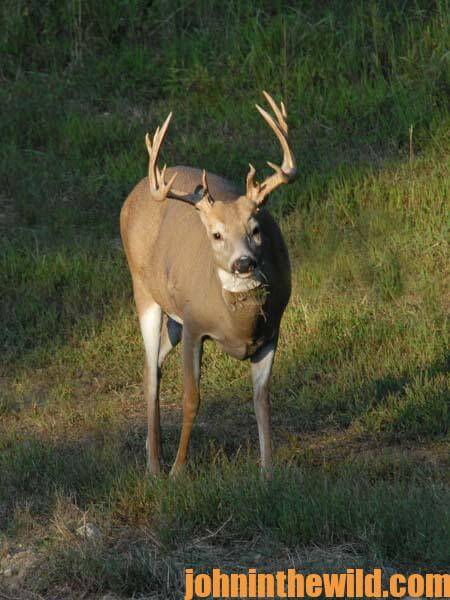 odor and equipment is at least four times as difficult as when you have only one hunter in the woods without a video camera. Too, the deer may spot the camera silhouetted against the sky and be spooked.
When we video hunts in Texas from a tripod stand out in the open, sometimes I'll go to the stand 1 or 3 months before we plan to video and put two mannequins, one with a box on its shoulder, in it. Then we may not spook the deer when we return to video and hunt them.
To learn more about deer hunting, you can get John E. Phillips' Kindle eBooks, "How to Hunt Deer Up Close: With Bows, Rifles, Muzzleloaders and Crossbows," "PhD Whitetails: How to Hunt and Take the Smartest Deer on Any Property," "How to Take Monster Bucks," and "How to Hunt Deer Like a Pro," or to prepare venison, get "Deer & Fixings." Click here.
About the Author
John Phillips, winner of the 2012 Homer Circle Fishing Award for outstanding fishing writer by the American Sportfishing Association (ASA) and the Professional Outdoor Media Association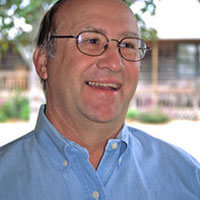 (POMA), the 2008 Crossbow Communicator of the year and the 2007 Legendary Communicator chosen for induction into the National Fresh Water Hall of Fame, is a freelance writer (over 6,000 magazine articles for about 100 magazines and several thousand newspaper columns published), magazine editor, photographer for print media as well as industry catalogues (over 25,000 photos published), lecturer, outdoor consultant, marketing consultant, book author and daily internet content provider with an overview of the outdoors.