Editor's Note: "This the most fish I've ever caught in my life," are words that guide Tony Adams of Eufaula, Alabama, hears every time he takes anglers out on Lake Eufaula, formed by the Chattahoochee River in southeast Alabama on the Georgia/Alabama line. Catching 30 crappie per person with Adams and two customers in the boat happens often there. What makes this trip even better is if you count the throwbacks, Adams and his two anglers often will catch more than 120 crappie in 4 hours. And, here's the secret of taking a youngster or a novice angler fishing and creating a lifetime fishing partner in just four hours. Children may not enjoy fishing, but they love to go catching. So, to create a lifetime fishing buddy, take your children, grandchildren, nieces, nephews or any young person on a fishing trip of a lifetime where they can catch more fish than they've ever believed possible and have stories to tell all their friends when they return home. Even today, when I talk to my son, who is in his late 40s, he talks about all the fish we've caught on various trips when he was a youngster.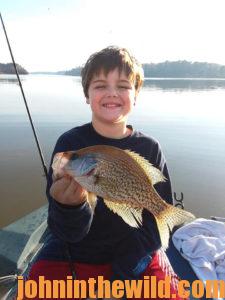 "I take a lot of people fishing who've never fished before," Tony Adam explains, "Two customers may get in my boat, and perhaps one of them has fished before, but the other hasn't. I'll have the person who's never fished before sit close to me, so that I can teach them how to fish and make sure they catch fish. Sometimes we fish with live minnows or jigs or a jig tipped with a live minnow. So, I can show the angler how to fish with each one of these baits and how to be able to detect the strike on the tip of the rod and set the hook. Perhaps I'll have a mother and a daughter or two single ladies who'll fish with me. They know if they go with me, they'll have a good time and an opportunity to catch a lot of fish. If they want me to, I'll even clean those fish for them, and they can take them home to eat."
One of the problems Adams faced in 2020 was the COVID-19 virus. Numbers of people who wanted to go fishing weren't able to go because of the quarantine. However, since many of the cities, counties and states have opened back up, there's been a huge demand for fishing. If you go out along the banks of creeks and rivers where you live, you'll often see more people out fishing than you ever have before. Today Adams has been booking trips sometimes 4-8 weeks in advance because of the high demand.
Someone may call and say, "Our dad loves to crappie fish and has been to your Facebook page, (https://www.facebook.com/pages/category/Sports/Gone-Fishing-With-Tony-133709770592006/) and seen all the crappie you've been catching. So, our family is pitching in to give him a present of a trip with you." Or, they may say, "Tony, we fished with you last year, caught more crappie than we've ever caught before and want to go with you again as soon as possible."
If you understand what the cost of buying a boat, maintaining it, purchasing one of the newest and best depth finders, and the newest reels, rods, lines, poles and other fishing equipment cost and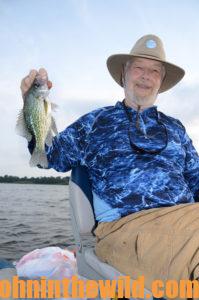 then make several trips to the lake, and don't catch any fish, fishing with a guide is probably the least-expensive way to go fishing with the best chances of catching more fish than you've ever caught and producing a memory that will last a lifetime. As the United States returns to work, I'm having more friends, neighbors, family members and social-media friends asking me where they can go fishing and catch, "a bunch of fish." I always explain that a guided fishing trip is the best way to answer this question. A guided fishing trip puts all the responsibility of finding fish and making sure you catch them on the guide. You get to enjoy the trip, catch the fish, take the pictures and go home not only with fish, but with memories that can last a lifetime.
Today, many people have very-little time to go fishing, so catching fish when they go becomes even more important. Many people are often working several jobs and/or 10-12-hour days, which means very-little time to take youngsters fishing. If you do take them fishing, you want to make sure they have a good time, catch fish and build outdoor memories. Also, if you come from a fishing family, you can remember those great days you've spent on the water with your family and friends, and the trips where you've caught numbers of fish and taken a bunch of pictures. In these unstable times, no one really knows for certain when school will start again at this writing, but we're well into summer and much closer to when school should be starting than we have been all summer. I've been feeling a sense of urgency to take youngsters fishing and pass on the tradition my grandad taught my dad, my dad taught me, I taught my children, and I'm currently teaching my grandchildren. What about you? Do you come from a fishing heritage? Can you think of a person you haven't been fishing with or fished with in a long time? Now is the time to do it. Plan the trip, put it on your calendar, and go create that memory that will last longer than you do.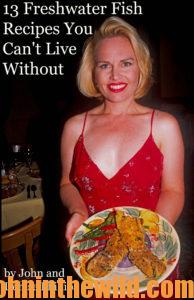 You can contact my guide, Tony Adams at 334-695-3003 and see photos of his fish on his Facebook page (https://www.facebook.com/tony.adams.5477) or visit
(https://www.facebook.com/pages/category/Sports/Gone-Fishing-With-Tony-133709770592006/).
To learn recipes to cook the most-delicious crappie, check out John E. Phillips' Kindle book "13 Freshwater Fish Recipes You Can't Live Without" at http://amzn.to/18OiC9v.