Editor's Note: "This the most fish I've ever caught in my life," are words that guide Tony Adams of Eufaula, Alabama, hears every time he takes anglers out on Lake Eufaula, formed by the Chattahoochee River in southeast Alabama on the Georgia/Alabama line. Catching 30 crappie per person with Adams and two customers in the boat happens often there. What makes this trip even better is if you count the throwbacks, Adams and his two anglers often will catch more than 120 crappie in 4 hours. And, here's the secret of taking a youngster or a novice angler fishing and creating a lifetime fishing partner in just four hours. Children may not enjoy fishing, but they love to go catching. So, to create a lifetime fishing buddy, take your children, grandchildren, nieces, nephews or any young person on a fishing trip of a lifetime where they can catch more fish than they've ever believed possible and have stories to tell all their friends when they return home. Even today, when I talk to my son, who is in his late 40s, he talks about all the fish we've caught on various trips when he was a youngster.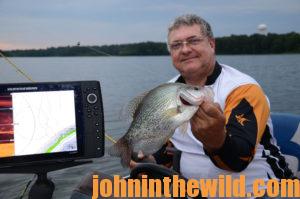 Preventing injury helps to make a fun day of fishing a trip of a lifetime as well. By this I mean, sunscreen should be a must, a hat should be required, and sunglasses have a way of preventing headaches on bright, sunny days and bugs from getting in youngsters' eyes as the boat races from fishing spot to fishing spot. Although the trip is primarily to provide a fishing trip of a lifetime for a young angler, it's also important that the Mom, Dad, grandparents and/or friends also have good times. I know of nothing more fun than catching fish. Even the fish that are thrown back are fun to catch.
"What I try to provide on a fishing trip of a lifetime for youngsters is smiling faces, bent poles and diving jugs," Adams say. "Also, I strongly recommend bringing a video camera or a digital camera or using the camera on your cellphone to capture the moments and pictures of the fish caught,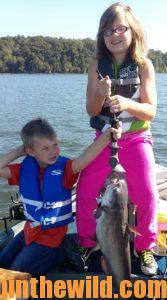 the youngster catching fish, the adults with their fish, which I usually take for them, as well as taking pictures of the adult and the youngster. Pictures capture the memory and enable the anglers to show off what a trip of a lifetime looks like.
"I really enjoy taking families fishing. I'll often take single moms or single dads out with their children. Many times, a youngster will ask his parent to take him fishing, but the parent doesn't have a boat, the equipment, or a clue where to go fishing or how to fish. However, if the child really wants to go, a parent or a grandparent can contact me to take them on a fishing trip. All they have to do is step in the boat. I have all the equipment and bait. I can take them directly to the spot where I've located fish the afternoon before, show them the fish underwater holding on the structure on my depth finder, help them get the poles out and the hooks baited. All they have to do is pull on the pole and put the fish in the boat."
Fishing with a guide solves all the problems that may be involved in fishing, and the guide's job is to make sure you find and catch fish.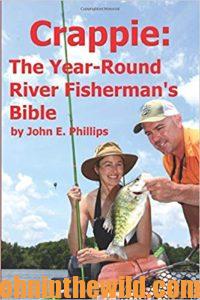 You can contact my guide, Tony Adams at 334-695-3003 and see photos of his fish on his Facebook page (https://www.facebook.com/tony.adams.5477) or visit
(https://www.facebook.com/pages/category/Sports/Gone-Fishing-With-Tony-133709770592006/).
To learn more about crappie fishing, check out John E. Phillips' book, "Crappie: The Year-Round River Fisherman's Bible" at https://amzn.to/2mxWIt4, available in Kindle and print and in Audible at https://adbl.co/382m0SR.
Tomorrow: Why You Don't Need to Put Off a Guided Fishing Trip