Editor's Note: Captain Mike Wilson is a retired contractor from Silverhill, Alabama, who is living his dream. Captain Mike is like many other working people who retire and decide that retirement means leaving the job they've done most of their lives to start another business doing what they've always wanted to do. Captain Wilson is moving to the Fort Morgan Peninsula in Gulf Shores on Alabama's Gulf Coast where he's been operating inshore charters for back-bay species.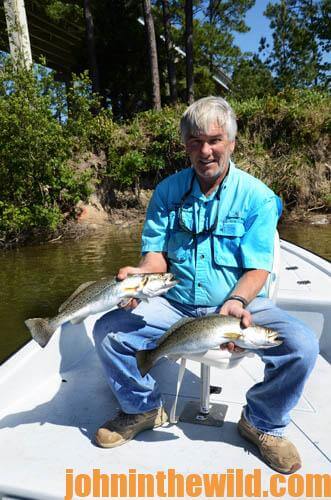 I've always wanted to be a fishing guide. In 2018, I started taking my first charters to catch speckled trout, redfish, flounder and sheepshead, and I really enjoy being a charter-boat captain. I've fished most of my life while being on the water and teaching people how to fish. I can watch the smiles on my customers' faces when they hook a big redfish, a hard-fighting speckled trout, a bottom-feeding flounder or the zebra of the gulf – the sheepshead.
Each morning I get up before daylight, take my Mongoose shrimp net to Bon Secour Bay and make two or three drags to catch live bait for my customers. I usually catch at least three dozen shrimp for each angler who will be fishing with me that day. Usually, I take two to four fishermen with me. Live shrimp sells for $4 a dozen. So, when I catch the live bait myself, I save that expense. Also, as the summer gets warmer, more and more baitfish will move into the back bays and beaches, and they'll often kill the live shrimp on my customers' hooks before the fish we're trying to catch have opportunities to eat the shrimp. When this starts happening, I'll still catch live shrimp in my shrimp net, but I try to catch more 2-3-inch-long croakers to use for live bait. The croakers are much heartier than the shrimp, and the baitfish don't kill and eat them. Also, speckled trout and redfish love to eat them.
Once I explained to my fishing clients how I gathered live bait for fishing, some asked if they could go early with me and watch and help me catch the shrimp and croakers. Too, several customers requested going on a shrimping charter before they went fishing. When I realized no one in this area was taking out families and fishermen on shrimping charters, I began to offer shrimping charters in 2019.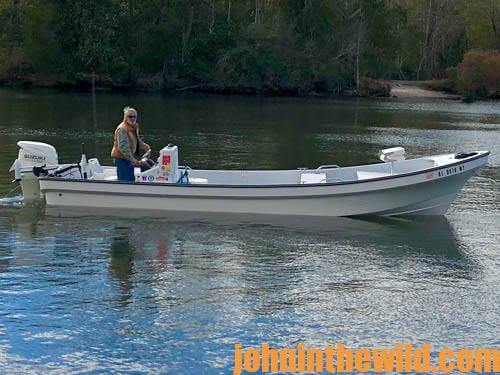 Check out Captain Mike Wilson's Bama Slam Inshore Adventures at. https://www.facebook.com/bamaslam.inshore or call, 251-747-6941.
"My Best Guide Trip" – https://youtu.be/FoN7_KtHYyY
Here's another Phillips' family favorite for preparing shrimp.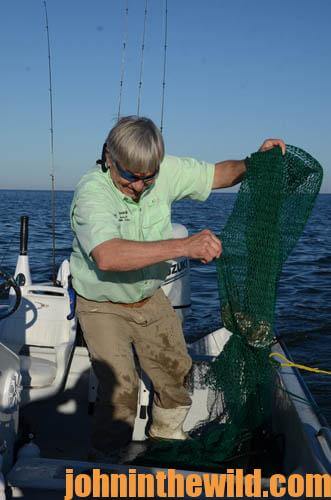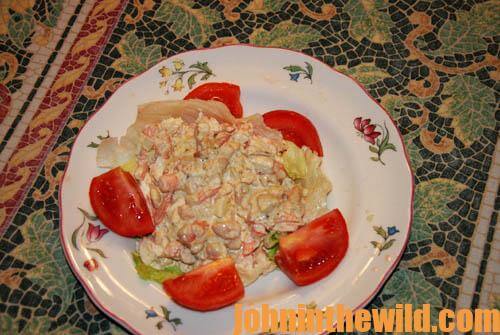 Easy Shrimp Salad
This light, colorful and delicious salad will please everyone you serve.
Ingredients:
1 pound fresh, wild boiled shrimp, peeled and deveined
3 hard-boiled eggs, chopped
2 hearts of celery with tops, minced
2 tablespoons green pepper, minced
1/4-teaspoon garlic salt
salt to taste
Tabasco to taste
1/2-cup mayonnaise (we prefer Hellmann's)
juice of 1/2-lemon
1 tablespoon capers
1/4-cup cracker or toasted bread crumbs
Preparation:
If shrimp are large, cut into bite-size pieces. Add eggs, celery and green pepper. Add garlic salt, salt and Tabasco. Toss lightly with mayonnaise and lemon juice. Sprinkle capers over top of salad. If the salad seems to have excess juice after tossing, gently add cracker or toasted bread crumbs just before serving on a bed of lettuce. Serves 4.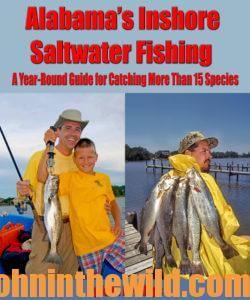 You'll enjoy John E. Phillips' book, "Alabama's Inshore Saltwater Fishing," available in Kindle at https://www.amazon.com/Alabamas-Inshore-Saltwater-Fishing-Year-Round-ebook/dp/B009EZR046 and print at https://www.amazon.com/Alabamas-Inshore-Saltwater-Fishing-Phillips/dp/1987731611.
Tomorrow: What's Captain Mike Wilson's Favorite Shrimping Trip