Editor's Note: Biologists name feral hogs and their high-reproductive rate as the worst critters in the woods for destroying ground-nesting birds' nests, like grouse, bobwhite quail and turkeys, eating their eggs, outcompeting deer for natural food, besides destroying crops, rooting-up green fields, eating supplemental feed intended for deer and turkeys, rooting-up roads, killing newborn fawns, threatening wetlands' habitat and destroying ecosystems. Mark McKenna owns and operates the McKenna Ranch, which consists of 5000 acres of hunting land, near Pachuta, Mississippi , (https://www.facebook.com/mckennaoutfitters/), 601-692-3224 and [email protected].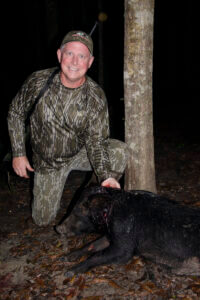 Like many sections of Mississippi and almost all of the U.S., the McKenna Ranch has a wild-hog problem. "We first started seeing hogs on our property in 1997," McKenna says. "At first, the hogs would come and go. Several weeks or a month might pass before we'd see the hogs on our land because, when we started shooting them, they'd leave. Now, there are so-many hogs on our property they never run off but stay on our ranch year-round. We believe they originally have come up the Souinlovie Creek that runs into the Chickasawhay River, and then into the Pascagoula River and the Gulf of Mexico. One of the biggest wildlife problems that we have with the hogs is that they've decimated our turkey populations. Before the hogs became so numerous, we would harvest at least 12 turkey gobblers every year here on the ranch. In the 2021 season, we only harvested one gobbler. So, we're not even going to allow turkey hunting on our property in 2022."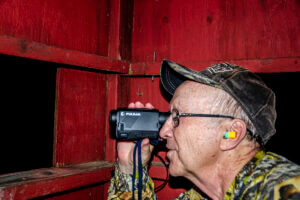 Knowing there had to be a better way to try to at least reduce the number of hogs on his property, McKenna began to research hog hunting after dark using night-vision and thermal-vision optics. One of the young men who worked for McKenna during hunting season lived on the Mississippi Coast and was already using a combination of night-vision rifle scopes including a thermal riflescope and thermal binoculars to hunt hogs, so McKenna decided to try hunting hogs at night himself.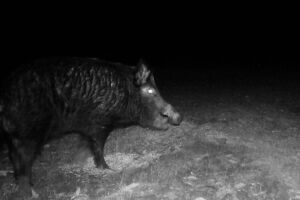 To learn more about turkey hunting, check out John E. Phillips's book, "Turkey Hunting Tactics," at http://amzn.to/WkbUE9, and available in Kindle, print and Audible versions. . You may have to copy and paste this link into your browser. (When you click on this book, notice on the left where Amazon says you can read 10% of the book for free, and you can listen to 10% for free). On the right side of the page and below the offer for a free Audible trial, you can click on Buy the Audible book.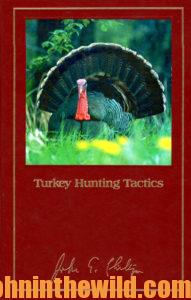 Tomorrow: McKenna Ranch's Wild Pig Tactics and Equipment