John's Note: Jon Lester, today a Chicago Cubs (www.chicago.cubs.mlb.com) pitcher, avid hunter and a member of Mossy Oak's Pro Staff (www.mossyoak.com), just signed in December, 2014, with the Cubs for a 6-year $155 million contract. Lester won the last game in the 2007 World Series as a pitcher. He pitched in games one and five for the Red Sox in the 2013 World Series and won both those games, enabling Boston to be the 2013 World Series championship team. Jon, who's featured on the cover of the December 22, 2014, "Sports Illustrated" magazine, has been playing in the Major Leagues for 9 years as a pitcher and enjoys being outdoors. According to the article, "Jon Lester Fears No Curse," "The Chicago Cubs have been the worst team in the NL the last 5 years, but with Lester signing, the rebuilding Cubs have signaled they're finally ready to compete."
Phillips: Jon, I know you're an avid bowhunter. What do you like about getting in close to a deer and harvesting those deer with a bow?
Lester: I really like the experience of getting in close and seeing and understanding how and what deer do, whether I get a shot or not. When I'm bowhunting, I feel like I have much more personal connections with the deer I take and/or the deer I let pass without taking a shot, than if I take a deer at long range with a rifle. I like the work that's involved in learning where the deer move and what trails they're on, determining where I need to put my tree stand to see the deer, being dressed in Mossy Oak camo, so the deer can't see me and knowing how to use the wind to keep the deer from spotting me. When I've done my work, seeing an animal show up in front of me at close range is fulfilling.
I like knowing that I have my tree stand in the right spot, the deer will be close, I have to be still, and I've got to be at the top of my game for these deer to walk in front of me. I like the challenge of having a bow in my hand, knowing I have to make an accurate shot to harvest an animal. I like the fact that I have to practice with my bow and hone my archery skills, if I'm going to be successful, just like I do in baseball, by practicing throwing strikes and a variety of pitches, hoping the batter won't hit them. I have to practice and practice and practice. I like practicing. I like improving my ability to perform the very best I can on game day. Bowhunting requires that same kind of discipline to shoot the bow accurately and consistently.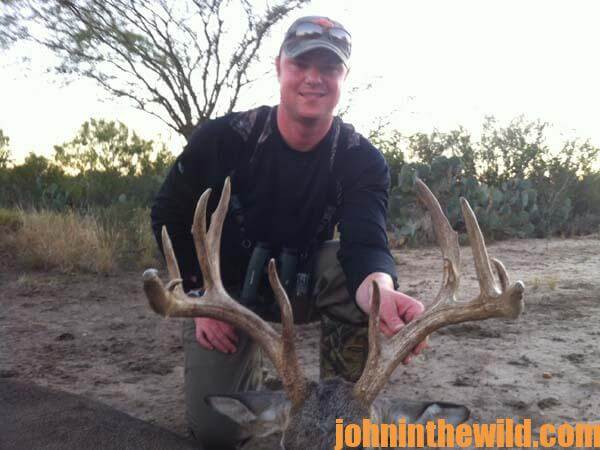 To learn more about turkey and deer hunting, you can get John E. Phillips' Kindle eBooks,  "The Turkey Hunter's Bible," "PhD Gobblers: How to Hunt the Smartest Turkeys in the World," "Turkey Hunting Tactics," "Outdoor Life's Complete Turkey Hunting," "How to Hunt and Take Big Buck Deer on Small Properties," (John's latest book), "How to Hunt Deer Up Close: With Bows, Rifles, Muzzleloaders and Crossbows," "PhD Whitetails: How to Hunt and Take the Smartest Deer on Any Property," "How to Take Monster Bucks," and "How to Hunt Deer Like a Pro," or to prepare venison, get "Deer & Fixings." Click here to get these books.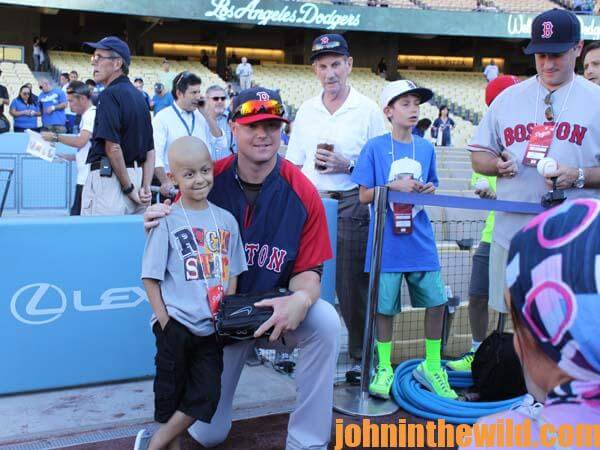 About the Author
John Phillips, winner of the 2012 Homer Circle Fishing Award for outstanding fishing writer by the American Sportfishing Association (ASA) and the Professional Outdoor Media Association (POMA), the 2008 Crossbow Communicator of the year and the 2007 Legendary Communicator chosen for induction into the National Fresh Water Hall of Fame, is a freelance writer (over 6,000 magazine articles for about 100 magazines and several thousand newspaper columns published), magazine editor, photographer for print media as well as industry catalogues (over 25,000 photos published), lecturer, outdoor consultant, marketing consultant, book author and daily internet content provider with an overview of the outdoors.