John's Note: Because of his bubbling personality, many sportsmen who watch "Jimmy Houston Outdoors" on TV fail to realize just how serious a bass fisherman the host, Jimmy Houston really is. He's been on TV for 30 years and had the #1 outdoors show on ESPN for 20 years. Houston, who started fishing the B.A.S.S. circuit in 1977, was the B.A.S.S. Angler of the Year twice and sometimes fishes FLW. One of the nation's best bassers, Houston has proven his consistency in bass fishing time after time. Here Houston shares how to consistently be a better bass fisherman.
Don't complicate your fishing. We may have become so sophisticated and have so much equipment to try to catch bass that we spend more time with our "stuff" than we do with our fishing.
To catch more bass, you have to spend more time fishing right. So, why run 50 miles upriver in the boat to fish? Why not launch your boat where you want to fish, and spend the time it will have taken to run up the lake and back fishing? To consistently catch more bass, I practice the K.I.S.S. System of bassing – "Keep it Simple Stupid."
Another example of overcomplicating our fishing is all the gadgets people use when they don't need them. For instance, why have a depth finder if you don't use it? How many times have you heard that phrase? But just as applicable is the adage, why use the depth finder if you don't need it? If the bass are shallow and holding on visible cover, then why should you take half a day looking for underwater cover? Instead, fish the obvious cover.
"Keep it simple, stupid," I often tell myself.
I've have learned to use the same brands and lengths of rods and reels for bait-casting. If you are fishing with five different rods and reels, each has a different weight and feel to it. So, every time you want to use a bait that is tied on another rod, you waste valuable angling time becoming accustomed to the new rod and reel.
Your casting accuracy goes downhill, and you don't present the lure the way you want to catch the bass. So, if I want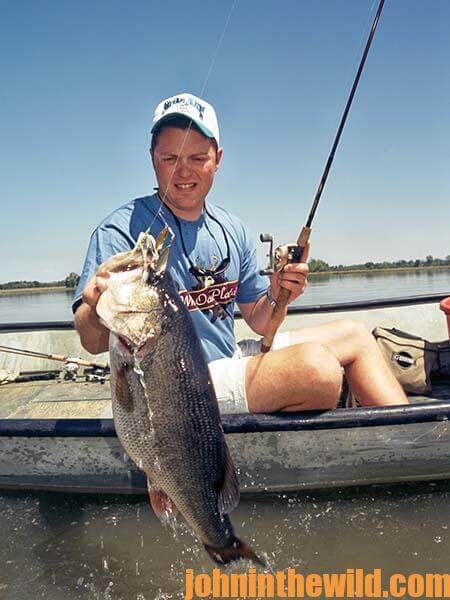 to change from a spinner bait to a crankbait, I simply put down the rod with the spinner bait and pick up the rod with the crankbait. Although the baits change, the types of rods and reels – as well as the feel – are still the same. I do have specialty rods for flipping and ultralight fishing, but I standardize the casting gear. I really believe that the anglers who simplify their fishing and their tactics catch more bass.
There has been much written and said about how attitude affects your bass fishing. I believe you can't catch bass regularly if you don't believe that you can catch bass every time you get in the boat. One of the surest ways not to catch a bass is to yield to a losing attitude. How many times have you said, "I can't catch bass, because the wind is blowing." A better attitude and one that will help you catch bass is to say, "The wind is blowing, and there is a chop on the water. So, probably the light won't penetrate as deeply, and the bass should be closer to the surface and easier to catch." Having confidence in your ability to catch bass – no matter how the weather changes – will enable you to consistently catch more bass more often. If you don't think you will take any bass – then usually you won't.
Also the intensity with which you fish is a key factor in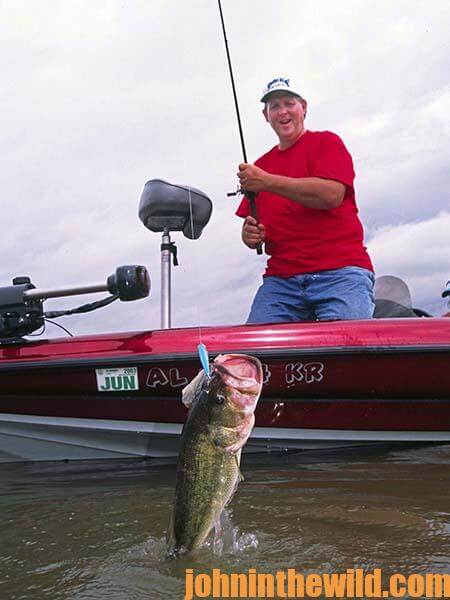 taking more bass. If you are sitting in your seat with your legs crossed and talking to a buddy, you won't catch as many bass as you will if you're standing up on the deck watching your lure and anticipating the strike. People who expect to catch more bass generally do. Too, I know some folks who bass fish professionally who don't have seats in the fronts of their boats, so they aren't tempted to sit down even when bass aren't biting. Then you won't mentally let down, because that's when the bass always seem to bite.
To learn more about bass fishing, get John E. Phillips' Kindle eBooks and print books, "How to Bass Fish Like a Pro," "How to Win a Bass Tournament," "Catch the Most and Biggest Bass in Any Lake: 18 Pro Fishermen's Best Tactics, "Hot Weather Bass Tactics" and "How to Become A Tournament Bass Fisherman. Click here to get these books.
Share this page with a friend!
About the Author
John Phillips, winner of the 2012 Homer Circle Fishing Award for outstanding fishing writer by the American Sportfishing Association (ASA) and the Professional Outdoor Media Association (POMA), the 2008 Crossbow Communicator of the year and the 2007 Legendary Communicator chosen for induction into the National Fresh Water Hall of Fame, is a freelance writer (over 6,000 magazine articles for about 100 magazines and several thousand newspaper columns published), magazine editor, photographer for print media as well as industry catalogues (over 25,000 photos published), lecturer, outdoor consultant, marketing consultant, book author and daily internet content provider with an overview of the outdoors. Click here for more information and a list of all the books available from John E. Phillips.