John's Note: Larry Nixon of Bee Branch, Arkansas, began guiding fishermen before he was in high school. He joined the professional bass fishermen's ranks about 4 decades ago. Nixon became professional bass fishing's first $1 million winner and today has earned more than $3 million fishing B.A.S.S. and FLW circuits, not including sponsorship money. He was named B.A.S.S. Angler of the Year twice and won the Bassmasters Classic. A member of the Arkansas Outdoor Hall of Fame, Nixon, also is one of the most-respected anglers in tournament bass fishing history. Nixon enjoys fishing Pickwick Lake where the borders of Tennessee, Mississippi, and Alabama meet for smallmouths and largemouths in the summer. When he's not fishing, Nixon can be found deer hunting.
"I call this kind of bass fishing, desert fishing, because we're trying to catch smallmouths from the middle of June through August,"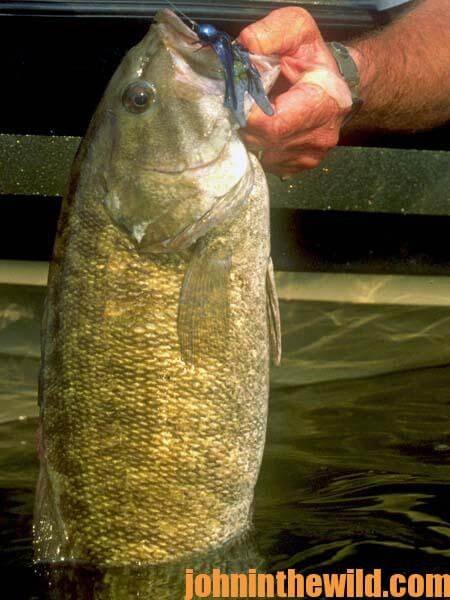 Larry Nixon says with a smile on his face. During the summertime, smallmouths tend to hold out in the middle of a lake on no visible cover. If you fish a big reservoir like Pickwick Lake on the Tennessee River, the wide expanse of water that goes unbroken in all directions looks like a desert. Nixon believes that during the summer months to catch big smallmouth, you must fish offshore on underwater structure.
"I like to fish bottom breaks that are from 7 – 20 feet deep that drop-off into a main river channel or a deep creek channel," Nixon explains. "I want to locate a very-vertical drop where the fish can come up from extremely-deep water into shallow water quickly. An ideal bottom break is one that is really close to a spawning area. The big smallmouth I caught first was on a bottom break where the bottom dropped off from 8 to 18 feet. Apparently the smallmouth had moved up and was holding on the stumps on the edge of the break. The big smallmouth came off an underwater point that had a cutback or an indentation in the back side of the point."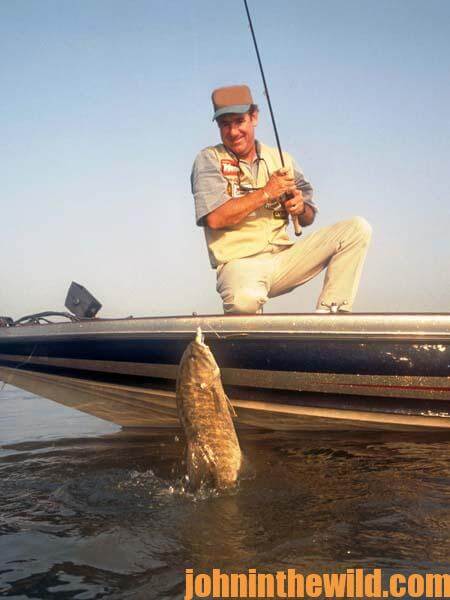 Nixon fished with one of his favorite summertime smallmouth lures, a 1/4-ounce black-and-blue Strike King Bitsy Bug with an olive-green Bo-Hawg Baby trailer. "Although the water wasn't stained, the visibility was only about 1 to 2 feet," Nixon remembers. "So, I chose a jig that would be easy for the smallmouth to see." Nixon fished for these giant smallmouths with 10-pound test green Trilene XT line on a 6-foot medium heavy-action Abu Garcia baitcasting rod and an Abu Garcia baitcasting reel. "I have a lot of confidence in the Bitsy Bug jig for catching smallmouths," Nixon reports. "I believe in a day of fishing I can put that jig in front of a smallmouth's nose, and it will take it." Unlike many other anglers, Nixon made extremely-short casts no more than 20 – 25 feet from the boat. Generally bass fishermen would make long casts to the shallow side of a creek channel, hopping the jig along the bottom of the shallow side, bringing the jig over the lip of the break and then hopping it along the bottom. Nixon used an underhanded pitching technique, and as soon as the jig hit the water, he fed the lure line to make the lure drop vertically.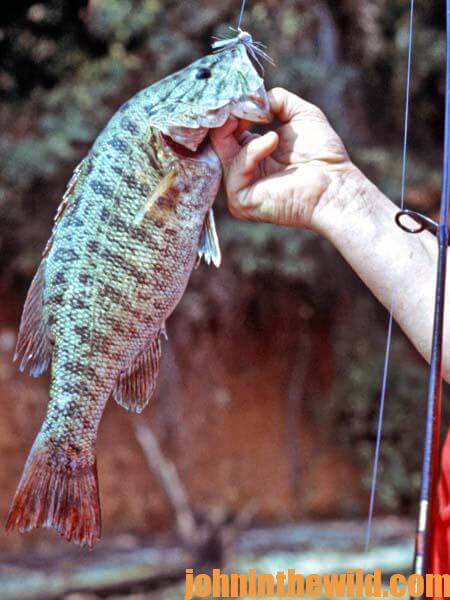 "During the summer months, I've found that smallmouths will hold within 20 feet of the breakline," Nixon advises. "The fish usually will be on top of the break feeding, or they'll be suspended just off the lip of the break in deep water. So, if you're casting within 25 feet of that breakline, you're keeping your jig in the fish's strike zone longer than if you're making long casts."
To learn more about bass fishing, get John E. Phillips' Kindle eBooks and some print books, "How to Bass Fish Like a Pro," "How to Win a Bass Tournament," "Catch the Most and Biggest Bass in Any Lake: 18 Pro Fishermen's Best Tactics, "Hot Weather Bass Tactics" and "How to Become A Tournament Bass Fisherman." Click here to get these books.
Next: Jigging for Hot Weather Smallmouths with Larry Nixon