John's Note: Larry Nixon of Bee Branch, Arkansas, began guiding fishermen before he was in high school. He joined the professional bass fishermen's ranks about 4 decades ago. Nixon became professional bass fishing's first $1 million winner and today has earned more than $3 million fishing B.A.S.S. and FLW circuits, not including sponsorship money. He was named B.A.S.S. Angler of the Year twice and won the Bassmasters Classic. A member of the Arkansas Outdoor Hall of Fame, Nixon, also is one of the most-respected anglers in tournament bass fishing history. Nixon enjoys fishing Pickwick Lake where the borders of Tennessee, Mississippi, and Alabama meet for smallmouths and largemouths in the summer. When he's not fishing, Nixon can be found deer hunting.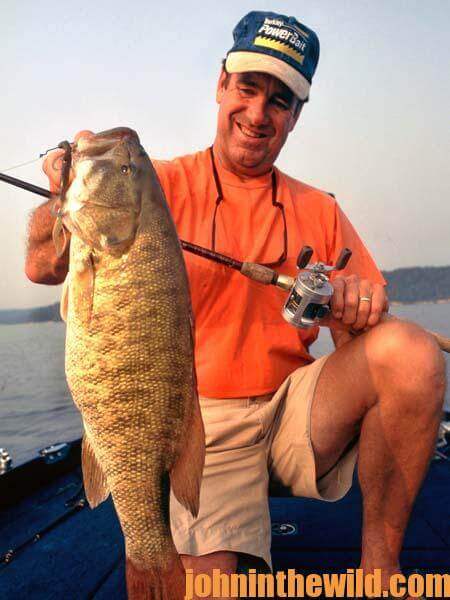 "I got him!" Larry Nixon shouted from the front of the boat as his rod pretzeled and his drag started slipping. Nixon's line began to rise in the water as though an invisible string pulled it skyward instead of down to the depths. In less than six heartbeats, a huge smallmouth bass broke the surface. Then with the power in its wide tail, the fish catapulted itself 5 feet in the air and seemed to hang on an invisible cloud. The smallmouth twisted, squirmed and fought against the monofilament that connected its life to that of one of the most money-winning anglers of all times, Larry Nixon.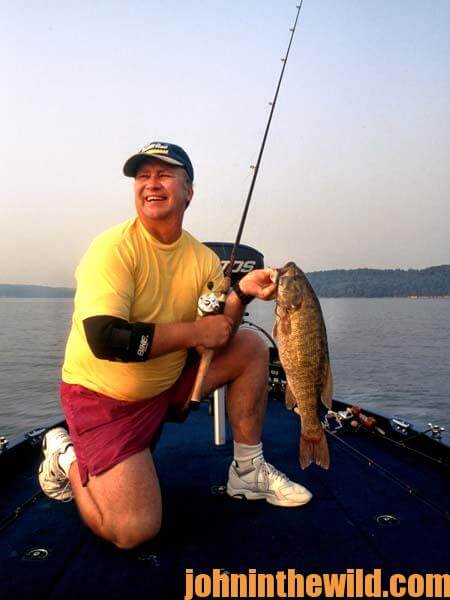 The tug of war went on for about 5 minutes with Nixon displaying the angling skills that had produced so much competition money for him through the years. Finally when the big smallmouth lay on its side, Nixon gently slid his thumb over the fish's lip, grasped it firmly and brought it into the boat. Nixon had caught the smallmouth in late June in the middle of Pickwick Lake. Before the end of the day, Nixon and I had boated five smallmouth weighing 5 pounds or more each and one largemouth bass that weighed 6-1/2-pounds. Our total catch weight of bass for the day reached 82 pounds, with all but 6-1/2-pounds of that being smallmouths. On that day, in that place, Nixon and I experienced our greatest day of smallmouth fishing ever, far better than either of us had hoped or prayed for or seen. I caught a 6 1/2-pound smallmouth later in the day after Nixon had taken the largemouth. As Nixon and I sat down that night after the best bass fishing ever, I wanted to know what factors came together for our phenomenal day of putting smallmouths in the air and actually getting them to the boat.
To learn more about bass fishing, get John E. Phillips' Kindle eBooks and some print books, "How to Bass Fish Like a Pro," "How to Win a Bass Tournament," "Catch the Most and Biggest Bass in Any Lake: 18 Pro Fishermen's Best Tactics, "Hot Weather Bass Tactics" and "How to Become A Tournament Bass Fisherman." Click here to get these books.
Next: Larry Nixon's Summertime Bass Strategy – Desert Fishing