Editor's Note: Avid, longtime deer hunter 44-year-old Alan Benton of McDonough, Georgia, enjoys bowhunting and has learned that using trail cameras, watching his odor, hunting small properties and understanding the importance of nuts to deer are all factors making him a better deer hunter.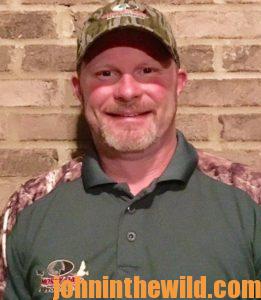 Something that Benton also has learned is that deer become accustomed to the sights, smells and sounds around them. "For instance, if an older-age-class deer sets up a residency close to three or four houses, I think he can distinguish the difference between the way the people who live in that neighborhood smell from a hunter who comes into the woods and has an odor different from the neighborhood folks," Benton explains. "If dogs are behind a fence, the deer understands that those dogs won't bother him. If there's loud music, the deer become conditioned to those sounds. If the buck sees certain vehicles, he realizes those vehicles don't hold any danger for him. If a farmer is plowing on a tractor, the deer know those sounds and smells don't threaten him. But if you pull up in a four wheeler near where that deer is bedding or feeding, the deer quickly will move away from you. So, I've learned when I'm hunting small properties to only hunt them with a favorable wind. I'll walk to my stand site, rather than taking my vehicle there. I truly feel that recognizing these elements are major factors in your deer-hunting success, if you hunt near urban areas.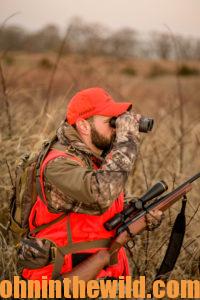 "Another tactic that allows you to get in close is to ask the landowner if you can borrow some of his dirty clothes to wear hunting. Then, if the buck does smell you, he'll be smelling a familiar smell that's never posed a danger to him. I came up with this theory from watching ranchers who used their trucks to drive around pastures to check their cattle. Some of these ranchers would see deer bedding right on the side of the road. Once the truck approached and even after it passed, those bucks didn't break out of their beds and run. They'd been conditioned to the sound of the truck and the rancher's odor and knew those sounds and smells didn't pose threats to them. If I drive the same route that the rancher has driven, my truck has a different sound and odor, and my human odor is different. The buck will leave where he's bedding beside the road and move further into the woods on the edges of the fields."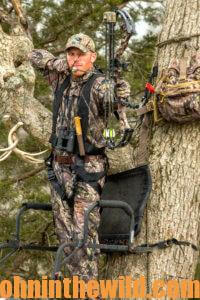 To learn more about hunting deer, check out John E. Phillips' book, available in Kindle, print and Audible versions, "How to Hunt Deer Up Close: With Bows, Rifles, Muzzleloaders and Crossbows" (http://amzn.to/11dJRu8). You may have to copy and paste this link into your browser. (When you click on this book, notice on the left where Amazon says you can read 10% of the book for free).
Tomorrow: Alan Benton Explains the Deer He's Taken or Missed