John's Note: Longtime deer hunter Michael Ahlfeldt of Shrewsbury, Pennsylvania, took his bow buck of a lifetime in 2010. To accomplish this goal, he first learned how to locate a piece of property with the potential to produce a trophy bow buck, how to manipulate the habitat on that property to hold a trophy buck, how to find that trophy buck and hunt him, and how to successfully take that trophy buck. This week, Ahlfeldt will show us the steps he took that you can follow to take the buck of a lifetime with your bow.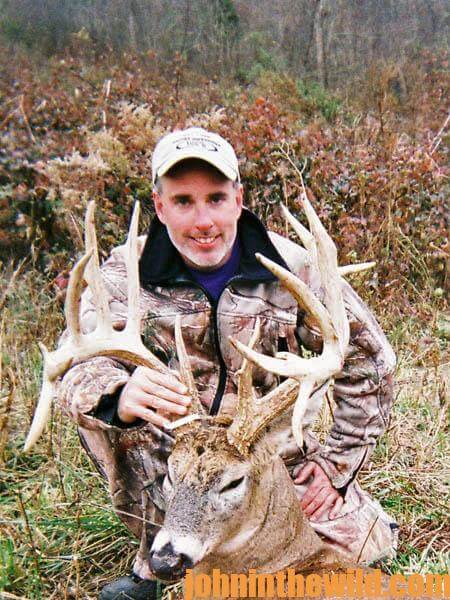 Michael Ahlfeldt has hunted deer for almost 30 years and hunted deer with a bow for more than 20 years.
"I'd used several bows but never found one that I liked," Ahlfeldt says. "I watch a number of outdoor TV shows, including Mark and Terry Drury's TV show 'Bow Madness' on the Outdoor Channel. I knew that they were successful shooting their PSE bows. One of my local bow shops was a PSE dealer, but I didn't have the funds to buy one. However, when I shot the bow at the dealer's store, I fell in love with it. When one of my friends, who had a PSE X-Force www.pse-archery.com, wanted to trade-up, he sold me his bow. I shot the bow before I bought it, and it felt good in my hands. Once I shot the bow, I fell in love with it. I couldn't believe the speed it produced. Shooting carbon arrows, I could shoot out to 38 yards using only one pin. This gave me a huge advantage over bows that required multiple pins to shoot accurately at different ranges."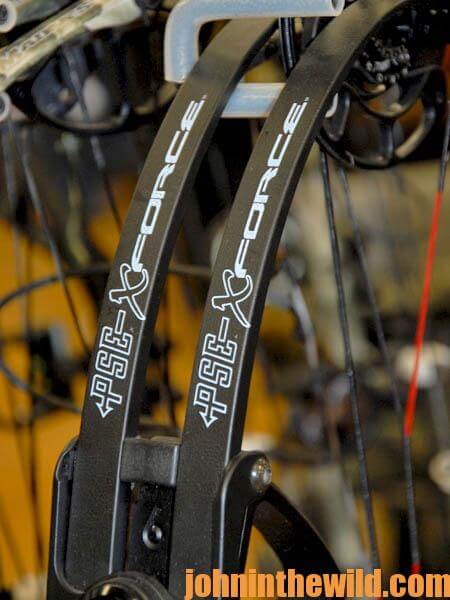 Ahlfeldt selected Grim Reaper Broadheads www.grimreaperbroadheads.com, Gold Tip Carbon Arrows www.goldtip.com and a Jim Fletcher Release www.fletcherarchery.com. Ahlfeldt's home state of Pennsylvania is one of the most-heavily-hunted states for deer in the nation, because there's an abundance of public lands. Too, due to the large number of hunters, most of the private land has been leased. Based on these factors, Ahlfeldt felt that his best chance of taking his dream buck would be outside of his home state in a state that historically produced big bucks. Ahlfeldt explains, "I've hunted Maryland and taken some nice-sized bucks in the 130 and the 140 Boone & Crockett class there with my bow. But a few friends and I wanted to find some property to hunt where we would have a chance to hunt bucks that would score in the range of 200 B&C points. So, I did research on the Internet and found that Ohio was the closest state to me that had the possibility of producing a 200 B&C buck or at least a buck in that range." On his off days from work, Ahlfeldt made 7-hour drives to Ohio to scout for land where he might find dream bucks for himself and his friends.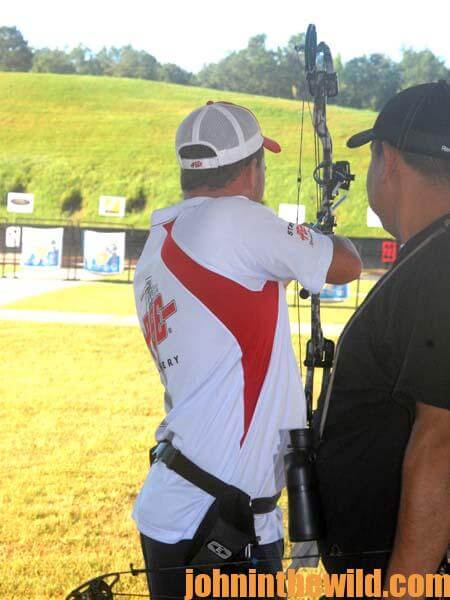 Ahlfeldt discovered the first three secrets to taking a trophy bow buck of a lifetime: find a bow that fits you and delivers the speed and the accuracy you want in a bow; match that bow with the broadhead and the arrow shaft that delivers accuracy and knock-down power; and, finally, do your research, and look for the states closest to where you live that consistently produce the size of bow bucks you want to take.
To learn more about deer hunting, you can get John E. Phillips' Kindle eBooks, "How to Hunt Deer Up Close: With Bows, Rifles, Muzzleloaders and Crossbows," "PhD Whitetails: How to Hunt and Take the Smartest Deer on Any Property," "How to Take Monster Bucks," and "How to Hunt Deer Like a Pro," or to prepare venison, get "Deer & Fixings." Click here to get these books.
Share this page with a friend!
About the Author
John Phillips, winner of the 2012 Homer Circle Fishing Award for outstanding fishing writer by the American Sportfishing Association (ASA) and the Professional Outdoor Media Association (POMA), the 2008 Crossbow Communicator of the year and the 2007 Legendary Communicator chosen for induction into the National Fresh Water Hall of Fame, is a freelance writer (over 6,000 magazine articles for about 100 magazines and several thousand newspaper columns published), magazine editor, photographer for print media as well as industry catalogues (over 25,000 photos published), lecturer, outdoor consultant, marketing consultant, book author and daily internet content provider with an overview of the outdoors. Click here for more information and a list of all the books available from John E. Phillips.