Editor's Note: Mark Drury of Osceola, Iowa, the founder of MAD Calls (www.flambeauoutdoors.com) and the co-owner of Drury Outdoor Productions (https://www.druryoutdoors.com) with his brother Terry, is an avid deer hunter. Each year, Drury hunts in several states and consistently takes big bucks for his videos. But how does anyone take big bucks regularly? Drury explains how starting early and using new technology helps him find bucks, learn their haunts and habits and determine when and where he can expect to take one.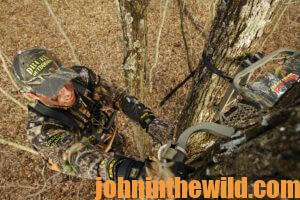 Deer Scouting Secret No. 7: I'll begin to move tree stands or set-up new tree stands, as I learn more about the deer from my scouting program. I hang numerous tree stands on the farm I hunt during January and February, after deer season. Then, during July and August, I go check these tree stands to make sure they're safe and secure. I hang new tree stands to have stands where the deer will be traveling at the beginning of bow season. Two factors determine the day I will hang a tree stand – weather conditions and time of day. In the summer months, I try to hang my tree stands in the middle of the day when the weather's the hottest, and when I'm almost certain rain will come in the afternoon. Hot weather helps evaporate human odor, and a rain will wash it away. I want all the stands I'll hunt from during the upcoming season to be in place by the middle of August or the first of September. Then when I start bowhunting in October and November, I'll have fresh stands to hunt from that don't have any human odor associated with them.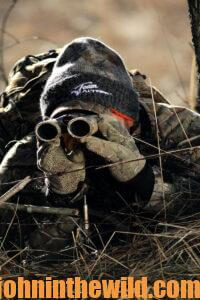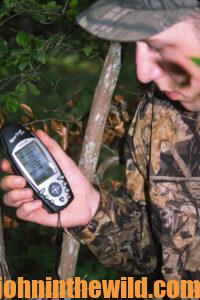 Deer Scouting Secret No. 8: My brother Terry and I have two different farms that we hunt and try to have 80 – 100 tree stands in place on them. With that-many stand sites, there's no way we can remember or find all of them. We plot out every tree-stand site with a GPS, log each stand site into the GPS and give each one a name. We also record all of our stand sites' names, locations and every wind direction that particular stand can be hunted from on paper. By using this method, we can turn on our computer in the morning, go to www.weather.com to learn what wind direction we'll have that day in our area and determine which stands we can hunt with a favorable wind. Then we pick out the stands where we believe our chances are best for taking a buck that day, pull two stand sites up on our hand-held GPS, go straight to them in the dark, climb into the trees and are ready to hunt before daylight. Terry's and my Deer Cast App https://deercast.com/public contains 90 years of hunting expertise from us and predicts deer movement and traditional rain chances in various areas. Its invaluable info will make you a better scouter and hunter for deer.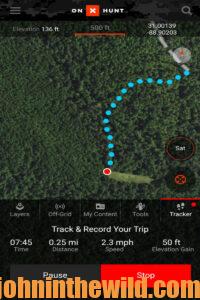 To learn more about hunting for deer, check out John E. Phillips' book, available in Kindle and print, "Bowhunting Deer: The Secrets of the PSE Pros" at (http://amzn.to/VBr1qW) and "Whitetail Deer and the Hunters Who Take Big Bucks," available in Kindle, print and Audible at http://amzn.to/2bYwYOK. You may have to copy and paste these links into your browser. (When you click on the books, notice on the left where Amazon says you can read 10% of this book for free and hear 10% for free). On the right side of the page and below the offer for a free Audible trial, you can click on Buy the Audible book. To see more of John's deer-hunting books, check out https://www.amazon.com/John-E.-Phillips/e/B001HP7K6O, click on all formats and look at the bottom of the page to see books.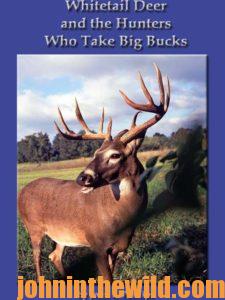 Tomorrow: More Summertime Deer Scouting Secrets