Editor's Note: Mark Drury of Osceola, Iowa, the founder of MAD Calls (www.flambeauoutdoors.com) and the co-owner of Drury Outdoor Productions (https://www.druryoutdoors.com) with his brother Terry, is an avid deer hunter. Each year, Drury hunts in several states and consistently takes big bucks for his videos. But how does anyone take big bucks regularly? Drury explains how starting early and using new technology helps him find bucks, learn their haunts and habits and determine when and where he can expect to take one.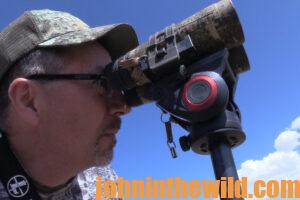 Deer Scouting Secret No. 5: I like to actually see the deer, especially the bucks I'll be hunting in the fall, besides using the trail-timer camera. But once again, I want to see the buck from a distance and not disturb him by getting too close. I've learned from my trail cameras that the first 10 days of a full moon is when I'll see the most-big bucks coming to a green field late in the afternoon. I'll take advantage of the deer's reaction to the phases of the moon during the summer months, just as I do during the fall and winter months. I want to see the bucks on the green field to try and determine their personalities and their temperaments. Some bucks will be bold, while other bucks will be very skittish. Some bucks will walk right out in the middles of the green fields, while other bucks will hold on the edges. By being able to study the bucks through binoculars or spotting scopes from a long distance away, I can learn the personality of each buck. If you're going to go to a green field and study the bucks, you'll want to go to that field when the most bucks will be on it. I've learned that not only most of the bucks, but more importantly most of the big bucks that are using a green field, will be out in that green field early in the afternoon for 10 days after a full moon.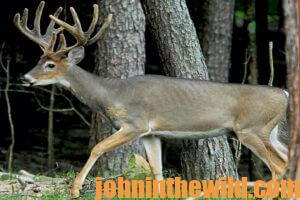 Deer Scouting Secret No. 6: You've got to have quality glass to scout for bucks. I want to stay at least 400-yards away from the fields that I'm scouting. For this reason,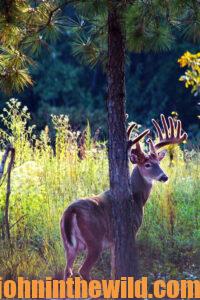 I'll usually use 10X binoculars when I'm scouting and/or a spotting scope. Eastern hunters don't take advantage of spotting scopes nearly as much as western hunters do, and you'll rarely see an eastern hunter scout with a spotting scope or 10X binoculars. However, remember, the further you stay away from the deer, the less human odor you'll introduce to your hunting site, and the better your odds are for taking an older-age-class buck. Too, by using quality binoculars and spotting scopes, you can spend more time scouting from your truck, which keeps your human odor in your vehicle. I use a window-mount device for my spotting scope to mount the scope on the window. When I'm out in my truck in the summer scouting, I'll usually be wearing camouflage.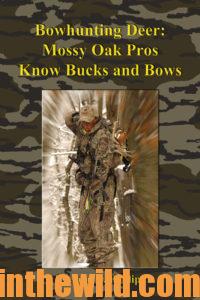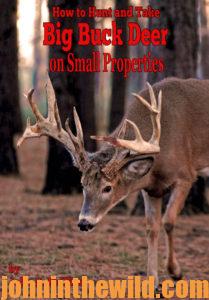 To learn more about hunting for deer, check out John E. Phillips' book, available in Kindle and print, "Bowhunting Deer: The Secrets of the PSE Pros" at (http://amzn.to/VBr1qW) and "How to Hunt and Take Big Buck Deer on Small Properties," available in Kindle, print and Audible versions at (http://amzn.to/1vIcj4m). You may have to copy and paste these links into your browser. (When you click on the books, notice on the left where Amazon says you can read 10% of this book for free and hear 10% for free). On the right side of the page and below the offer for a free Audible trial, you can click on Buy the Audible book. To see more of John's deer-hunting books, check out https://www.amazon.com/John-E.-Phillips/e/B001HP7K6O, click on all formats and look at the bottom of the page to see books.
Tomorrow: Mark Drury – Summertime Scouting for Deer