Editor's Note: I was fortunate to meet former Olympian and Gold Medalist shooter, the late Tony Rosetti, 20 years ago. Rosetti had the reputation in years past as one of the best shots ever and had proved his prowess with a shotgun afield – particularly in hunting doves. His shooting expertise and tips are just as strong today as then and will help you have a better dove season this year. Rosetti was very concerned about dove hunting safely and said to, "Never: shoot at a dove below the tree line; take your gun off of safety until just before you're ready to shoot; walk through a dove field looking for a bird without first engaging your safety; and allow alcoholic beverages on a hunt until everyone unloads his gun, leaves the field and stores his gun."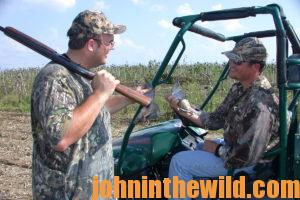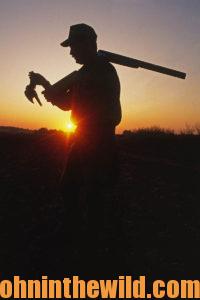 As Rosetti mentioned, "Don't hesitate too long to shoot. Often a hunter waits until a dove is right on top of him before taking the shot. But the best place to try and bag a dove is when it's out in front of you. Probably the most-difficult shot is attempting to take a dove when it's straight-up over your head. Instead, try, and bag doves somewhat further away. Get into the proper shooting position before you squeeze the trigger. Then if the bird does start to dip to the left or the right, you may have time to compensate for the dove's movement, if it's further out in front of you instead of straight-up over your head.
"Remember, doves don't fly like clay targets. When they're riding the wind, zigging and zagging, you need to have enough time to compensate for their erratic flight before you squeeze the trigger. You won't have time to make those adjustments, if you let the bird get too close. If I see a dove darting as it comes into the field, I plan to bag that dove when it's 20-30 yards out. Then my shot pattern can open out. Even if the bird does dart to the left or the right, there will be enough shot in the air to down it. When a dove is closer to you, your shot pattern is tighter, and the dove has a better chance of dodging the shot."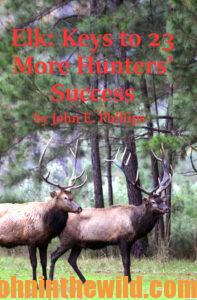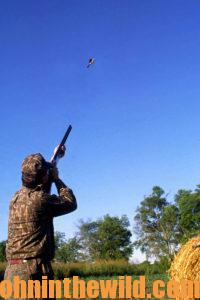 Besides enjoying shooting doves, to learn more about hunting elk successfully, check out John E. Phillips' newest book published in 2021, "Elk: Keys to 23 More Hunters' Success," available in Kindle https://www.amazon.com/ and soon to be available in print and Audible versions. You may have to copy and paste this click into your browser. (When you click on this book, notice on the left where Amazon allows you to read and hear 10% of the book for free). ). On the right side of the page and below the offer for a free Audible trial, you can click on Buy the Audible with one click. To see more of John's elk books, visit www.amazon.com/author/johnephillips.
Tomorrow: Use Best Dove Hunting Chokes & Shells