Editor's Note: I was fortunate to meet former Olympian and Gold Medalist shooter, the late Tony Rosetti, 20 years ago. Rosetti had the reputation in years past as one of the best shots ever and had proved his prowess with a shotgun afield – particularly in hunting doves. His shooting expertise and tips are just as strong today as then and will help you have a better dove season this year. Rosetti was very concerned about dove hunting safely and said to, "Never: shoot at a dove below the tree line; take your gun off of safety until just before you're ready to shoot; walk through a dove field looking for a bird without first engaging your safety; and allow alcoholic beverages on a hunt until everyone unloads his gun, leaves the field and stores his gun."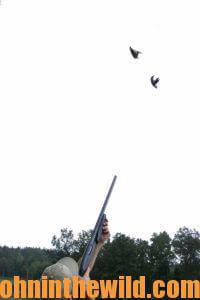 Know How to Take a Follow-Up Shot:
After you've shot and missed a dove, Rosetti said to forget about the first shot. "Concentrate on the second shot. Make sure your cheek is still against the stock. Remember to swing your barrel out in front of the bird before you squeeze the trigger. Most of the time the second shot will be the most difficult to make. Since the bird is generally closer to you then, once you've made your first shot, you'll tend to rush the second shot."
Determine the Lead: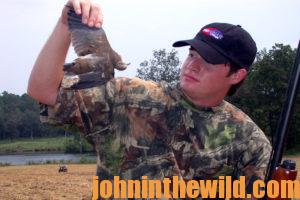 Most shooters kill their doves within 25-30 yards of the shooter. Rosetti explained that, "Determining your lead depends on how strong the wind blows, how fast the dove flies, if the birds are flying with or against the wind, and what distance you are from the dove. Generally, if you attempt to bag doves from 25-30 yards, then lead the bird 3 to 4 feet. To learn to use a 4-foot lead, put two sticks on the ground 4-feet apart. Aim at the first stick while looking at the second stick. This exercise will help you determine what a 4-foot lead looks like. If you aren't able to judge a 4-foot lead on the ground, you'll have a difficult time determining what a 4-foot lead is in the air."
Understand the Best Chokes and Shells for Hunting Doves:
Most people tend to over-choke themselves when hunting doves. They either use modified or full chokes believing that with tighter chokes they can bag doves at greater distances – perhaps out to 50-60 yards. However, for every bird they bag at 50-60 yards, they'll miss five or six birds out of 10 that will be at 25 yards or less. Rosetti found that the best all-around choke for the dove hunter was the modified choke. "I prefer 3 drams of powder with the equivalent of 1-1/8 ounces of No. 8 shot for shooting doves. I use the super-light trap loads instead of the economy shells or promotional shells most dove hunters tend to shoot. By paying more per box for high-quality trap loads that have been formulated to produce the most-dense pattern at the greater distances, I bag more doves than the hunters do who shoot the less-expensive shells."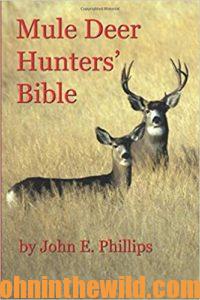 Besides enjoying shooting doves, to learn more about hunting mule deer, check out John E. Phillips' book, "Mule Deer Hunters' Bible," available in Kindle, print and Audible at https://amzn.to/2Kg62w5. You may have to copy and paste this click into your browser. (When you click on this book, notice on the left where Amazon allows you to read and hear 10% of the book for free). On the right side of the page and below the offer for a free Audible trial, you can click on Buy the Audible with one click. To see more of John's books, visit www.amazon.com/author/johnephillips.
Tomorrow: Know Dove Hunting Must Haves