John's Note: There is some type of hunting available in all states. However, game species, hunting conditions, seasons and bag limits vary greatly across the nation. The smart hunter first will do his research and take advantage of all available sources of information relating to the deer hunting in the state where he is. Then he will select the equipment most suited to his region, develop hunting techniques that apply to his area and find out where to hunt. By following these steps to successful hunting, you will increase the likelihood of taking game. Try these suggestions, and watch your hunting results soar.
"I was from out West, and I never had hunted in the South," Dave White told me.
"So, the first chance I had to go hunting I visited a state management area, carrying my .30/06 Remington with a 3-9 scope, a spotting scope, field glasses and other gear I hunted with back home in New Mexico. But when I got to the woods, I found myself totally frustrated. I walked along ridges and tried to spot deer on slopes and in valleys like I had out West. But the blackberry bushes, the thick cover and the many small trees and shrubs prevented my view. I finally left the woods angry and wondering how in the world southern hunters ever found a buck on which to sight."
White's frustration is one shared by hunters who move to new areas and are looking for new places to hunt. Another sportsman with an equally difficult task is the outdoorsman who wants to learn to hunt but who lives in an urban area and doesn't know how, where or when to go afield. Both of these problems can be solved if you know where to go for information, learn from the professionals and purchase the right gear to hunt with in your chosen region.
Where to Begin:
The greatest resource for a new hunter or a recently-moved hunter is the state's fish and wildlife agency. Some states denote this agency as the Department of Conservation and/or Natural Resources. By phoning your local library's reference department or going online you can obtain the phone number and website of the Department of Conservation in your state and learn plenty of information. You can print a list of seasons, bag limits, state owned hunting lands, locations of other lands that may be hunted by the public, whether by fee or with permission of the landowner, and the address and phone number of the nearest conservation office. The conservation officer has volumes of hunting information about the territory that he will share with you. He will know out-of-the-way places to hunt that many hunters may overlook. He will be able to introduce you to local hunters and hunting organizations. He can provide you with all kinds of resource materials that will aid you in your search for a place to hunt.
Too, one of the best places to find first hand hunting information is your local sporting goods store.
Make friends with the salespeople who usually will be more than happy to help you. The sporting-goods dealer also can suggest the best equipment for your part of the country and recommend clothing that is best suited for the conditions in your area.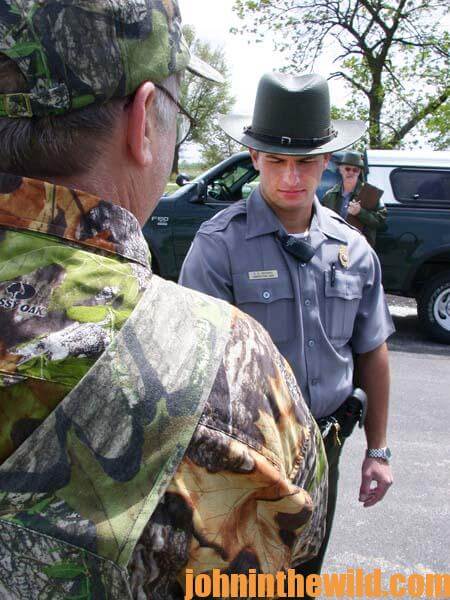 Also you can use www.mytopo.com, a map service where you can order maps of any property in the United States where you want to hunt. One of the great new features that www.mytopo.com has started adding to its maps are boundary lines on all the properties on the map, as well as the landowners' names. Using several different maps, you often can find small overlooked lands to hunt that you may be able to obtain permission to hunt for free or to lease at a reasonable price. The website www.mytopo.com has topographical maps and also aerial photos of properties with boundary lines and the property owner's name. Once you choose the maps most important to you, www.mytopo.com will make these maps for you and laminate them so you can carry them with you. I'm seeing more and more hunters scouting by using these maps to discover small places they can hunt for deer.
To learn more about deer hunting, you can get John E. Phillips' Kindle eBooks, "How to Hunt Deer Up Close: With Bows, Rifles, Muzzleloaders and Crossbows," "PhD Whitetails: How to Hunt and Take the Smartest Deer on Any Property," "How to Take Monster Bucks," and "How to Hunt Deer Like a Pro," or to prepare venison, get "Deer & Fixings." Click here to get these books.
About the Author
John Phillips, winner of the 2012 Homer Circle Fishing Award for outstanding fishing writer by the American Sportfishing Association (ASA) and the Professional Outdoor Media Association (POMA), the 2008 Crossbow Communicator of the year and the 2007 Legendary Communicator chosen for induction into the National Fresh Water Hall of Fame, is a freelance writer (over 6,000 magazine articles for about 100 magazines and several thousand newspaper columns published), magazine editor, photographer for print media as well as industry catalogues (over 25,000 photos published), lecturer, outdoor consultant, marketing consultant, book author and daily internet content provider with an overview of the outdoors.