Editor's Note: My longtime friend well-known outdoorsman Tommy Aiken of Greenfield, Tennessee, has hunted ducks with his dad since he was 6-years old, and he's 76 now.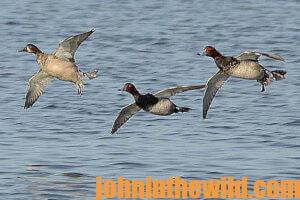 "I guess that means I've been hunting ducks and geese for 70 years," Tommy Aiken says. In his younger days, Aiken hunted ducks for 50 days out of a 60-day season; but today the ducks aren't quite as plentiful as they once were, and he only hunts a 20-30 day season now.
Aiken's favorite hunting spot was the Obion River bottoms in Tennessee, however, because of hunting pressure and then losing his lease on the Obion River bottom, in 2005 he moved across the river to Missouri. Today that's his primary duck-hunting area. "I lost the lease on the farm I'd been hunting for 20 years on the Obion River bottom. A new farmer leased the land and decided he didn't want duck hunters on the property anymore because he was going to duck hunt there himself."
Why Aiken Moved to Missouri to Hunt Ducks: According to Aiken, he had a friend who worked for the Strike King Lure Company and was hunting a lot of property around Kennett, Missouri, and between Dexter, which is in the Bootheel of Missouri. "He had told me that the land had changed from being planted in soybeans, cotton and corn. Many of the farmers in that area had converted their fields into rice fields. Because this was a relatively-new area for duck hunting, there was very-little hunting pressure there. I never have seen so-many ducks as I saw in Missouri before in my life. As more and more people found out about the new rice fields in Missouri, and more and more of the duck hunting land on the Obion River was leased, like my friend and me, many duck hunters moved across the river and started hunting in Missouri.
"There was a much-wider variety of ducks and geese in Missouri than there was on the Obion River. We harvested mallards, spoonbills, teal, pintails, gadwalls, snow geese and specklebelly geese (white-fronted geese). Anytime we went to Missouri, several of us only might take 10 ducks, but we'd see 10,000 snow geese, specklebellies and all varieties of ducks." In Missouri, Aiken and his hunting friends would put out 200 – 600 decoys, and as the specklebellies became more numerous, they put out more goose decoys.
"When we first started hunting Missouri, we didn't have to put-out very-many decoys, because there were no other hunters competing for the waterfowl. But as the area became more popular, and we had hunters within 1/2-mile of the fields we were hunting, we had to start putting out more and more decoys and moved our spread up to about 600 decoys."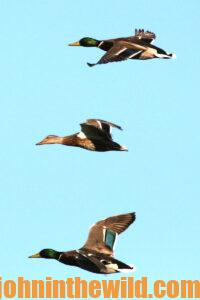 Missouri is still Aiken's number-one hunting spot, but he admits, like many other places, it's not quite as good as it was when he first started hunting there. Hunting pressure has increased drastically – as it has throughout the nation as more and more hunters are leasing up prime duck-hunting areas. "One of the main things that was good about hunting Missouri when I first started hunting over there – and is still the reason I go to this spot in Missouri – is because of the wide variety of ducks and geese we can take on every hunt. We get a lot of puddle ducks, specklebellies and snow geese, but for some reason no Canada geese. In the early days, we'd have a mixed bag of mallards, pintails, teal and specklebellies. But in the last three years, we haven't taken nearly as many mallards as we once did, and teal seems to be the more-dominant duck in our bag. We also take a good number of gadwalls, spoonbills, and pintails."
Why Aiken Is a Hopping-Around Duck Hunter: "Although the Bootheel of Missouri is my primary duck-hunting place, and that's where I have most of my decoys put out, I also hunt Beaver Dam near Tunica, Mississippi; I hunt on Reelfoot Lake quite a bit with a friend; and I still hunt the Obion River bottoms with some friends who have leases there. I also hunt Kentucky when the ducks show up there. If the ducks really come down the flyway, and the places I go to have plenty of ducks, I'll hunt more than 20-30 days a year. But I've noticed, since I've gotten older, that the rain and cold weather bother me more than in the past.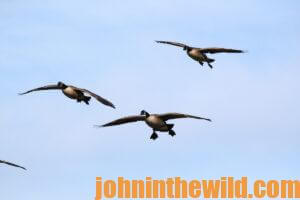 "When I was younger, I averaged hunting 50 days out of a 60-day season. I'd usually be home for Christmas and sometimes New Year's, and if some of my favorite spots would freeze over, I'd skip a day or two. But I really had a mad on for the ducks when I was younger and wanted to go every day I possibly could. I still chase them about half of the season. Since Reelfoot isn't far from home, and I've got friends with some really-good blinds on Reelfoot Lake, I hunt down there quite a bit. If you've got a good blind at Reelfoot, you can harvest numbers of ducks, because there are four waterfowl refuges on the lake. Even if the lake freezes over, which happens some years, some of my buddies down there will bust some holes in the ice, put those ice-eating machines in those holes to keep them open and still take numbers of ducks.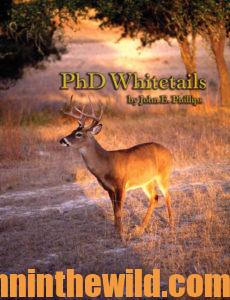 Reelfoot has a wide variety of habitat for ducks: you have open-water hunting out on the main lake, there's grass holes back in the timber, there's some blinds back in the woods, and there's a lot of different ways to hunt ducks at Reelfoot. But my favorite place to hunt ducks is the Obion River Swamp when it floods there. Where I live in Greenfield, Tennessee, is right in the middle of two forks of the Obion River – the South Fork and the Middle Fork. When those areas have floods, it will keep water in those bottoms most of duck season.
"Someone asked me one time, 'What's your favorite duck to hunt?' I like to hunt them all, but if I could only hunt one duck for the rest of my life, I'd choose the green head mallard. They work better and are much more predictable than all the other ducks. They're also a big variety of duck and delicious to eat."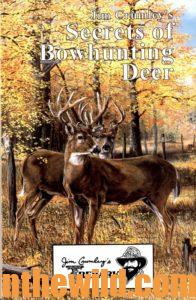 For more information about John E. Phillips' hunting books, visit www.amazon.com/author/johnephillips. To learn more about hunting deer, check out John E. Phillips' book, "PhD Whitetails: How to Hunt and Take the Smartest Deer on Any Property," available in Kindle and print at http://amzn.to/WIEUoo and Audible at https://www.audible.com/. To learn more about hunting for deer, check out John E. Phillips' "Jim Crumley's Secrets of Bowhunting Deer", now available as of January 1, 2022 in Audible, as well as paperback and Kindle at https://www.amazon.com/. You may have to copy and paste this link into your browser. (When you click on this book, notice on the left where Amazon says you can read 10% of the book for free, and you can hear 10% for free). On the right side of the page and below the offer for a free Audible trial, you can click on Buy the Audible book. Go to https://www.amazon.com/ to learn about John and Denise Phillips' cookbook, available in Kindle and print, "The Best Wild Game and Seafood Cookbook" that includes an entire chapter on bird recipes, including recipes for their favorite duck dishes.