Editor's Note: I love to hear the call of the sirens like the Greeks of old, even if the sirens aren't scantily-clad beautiful mermaids but instead have big, heavy, massive antlers and thick, brown coats. Today elk – majestic animals once thought to be only in the West – have returned home to the East. One source of good news in this COVID world is that elk weighing 800 pounds, standing 5 feet tall at the 
shoulder and having a length of 8 feet have come home once again to some eastern states. Today you can hear the mystical, melodic, piercing, high-pitched bull elk bugles in some of their historical habitat. Thanks to the efforts of state departments of conservation,  interested landowners and the Rocky Mountain Elk Foundation (https://www.rmef.org/), 11 eastern states, including: Minnesota, Wisconsin, Michigan, Pennsylvania, West Virginia, North Carolina, Kentucky, Tennessee, Missouri, Virginia and Arkansas, have had their elk restocked, and the herds are thriving. Several states even offer limited hunting opportunities for elk. Prior to European settlement, more than 10-million elk roamed nearly all of the U.S. and parts of Canada. Today that number totals about 1 million. By the 1840s to the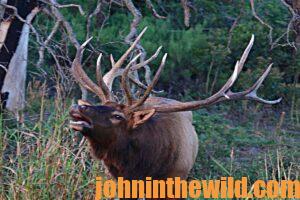 1870s, most of the elk east of the Mississippi River had been killed for food and hides that could be sold for other essentials by frontier settlers. For many years, finding, seeing or hearing an elk in the East was impossible.
Elk still fall prey to the plentiful coyotes across the East, as well as bobcats and black bears that are found in some places. Here's a look at the efforts that have been made and that are being made today to rebuild elk herds in their eastern historical habitat.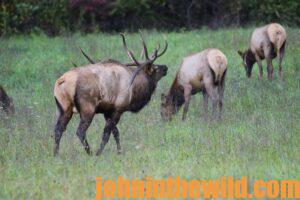 Arkansas: The eastern elk was native to Arkansas but disappeared around 1840. In 1933, the U.S. Forest Service introduced 11 Rocky Mountain elk to Franklin County that did well. But eventually due to illegal hunting and loss of habitat, these elk disappeared. In 1981–1985, 112 Rocky Mountain elk were stocked near the Buffalo River in Newton County that grew to 550 elk. Elk today in Arkansas range through more than 315,000 acres in the state's northwestern section where they can find open areas for grazing and wooded places for resting. Hunting Arkansas' elk is permitted in certain places (https://www.agfc.com/en/hunting/big-game/elk/).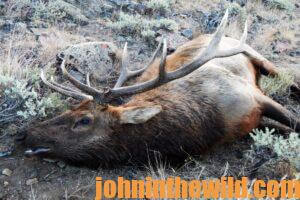 and interested landowners to build a large elk herd of 11,000 animals from about 1,000 that have come from other states, beginning in 1998. Today Kentucky's so successful with its elk population that its herds have become the main source of restoration for several other states. Kentucky's first hunting season was in 2001, and some well-known hunters, including Pat and Nicole Reeve of the "Driven with Pat and Nicole" TV show (https://www.outdoorchannel.com/show/driven-with-pat-and-nicole/1431) took nice elk there – one in 2018 and one in 2019 – including an archery 382-inch bull – on formerly strip-mined land that had been reclaimed.
Michigan: Committed conservationists and careful management have enabled Michigan natives to hunt this majestic animal that disappeared from the state about 1875. Later some 1500 elk had been stocked that then dipped down to 200 elk by 1975. The state worked to improve habitat and crack down on poachers, causing the herd to grow to 850 animals by 1984. The RMEF invested $4 million to grow the elk population, doing prescribed burns and thinnings, reclaiming old roads and planting acreages in oak and apple trees (https://www.michigan.gov/dnr/things-vto-do/hunting/elk).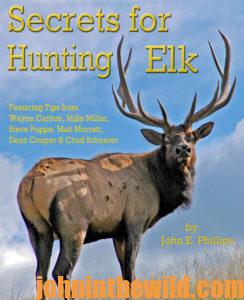 To learn more about hunting elk successfully, check out John E. Phillips' book, "Secrets for Hunting Elk," available in Kindle and Audible at https://www.amazon.com/gp/product/B008KQA40W/ref=dbs_a_def_rwt_hsch_vapi_tkin_p1_i5. You may have to copy and paste this click into your browser. (When you click on this book, notice on the left where Amazon allows you to read and hear 10% of the book for free). On the right side of the page and below the offer for a free Audible trial, you can click on Buy the Audible with one click.
Tomorrow: Elk in Minnesota, Missouri & North Carolina