Editor's Note: In late spring and summer, you can catch crappie in many unorthodox ways, including fishing with knitting thread, fake hair or fur, jugging, goldfish, chumming and egging to name a few tactics. This week we'll look at fishing strategies you can use for crappie that you've probably never considered.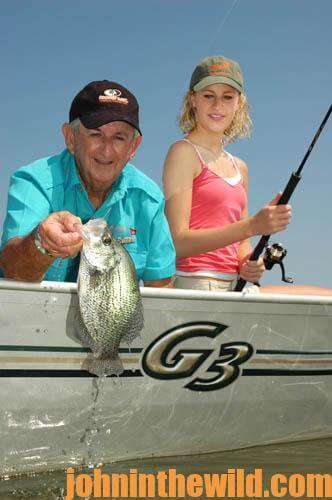 Diving 'Em Up:
To find crappie hot spots on most lakes, pick a day with relatively-clear water. Either hire a scuba diver, or use your own scuba gear to swim along the edges of the bank, looking for underwater sunken cover that holds crappie no one else has found. When scuba diving for crappie, I've located numbers of hot-weather summertime crappie honey holes underwater along the edges of sheer rock bluffs. Often I'll pinpoint underwater caves, deep boulders or logs and brush on the edge of a bluff where crappie will hold. After I've dived in the area, I'll come back to the surface and later fish those spots I've identified as post-spawn hot spots.
Maggoting Up Your Jigs:
Tip a 1/32-ounce jig with a live, Eurolava (maggot). Fish the jig and the maggot combination on 4-pound test line where you've located standing timber on the edges of underwater creek channels or in small creeks that home deep eddy pools close to the bank. Let the Eurolava and jig free-fall to the bottom, and watch your line for the bite.
Cranking 'Em Up:
You can catch deep crappie on underwater drop-offs, ledges or stumps fishing small, deep-diving bass crankbaits. Cast the crankbaits out, and swim them along the edges of the cover. Or, crash them into underwater stumps and logs. As the baits float up after the collision, the crappie often will attack. Some anglers prefer to troll crankbaits for crappie. According to one fisherman, "Even with a 10- or a 20-m.p.h. wind, I can troll crankbaits 100 feet behind my boat, have them run true and catch crappie."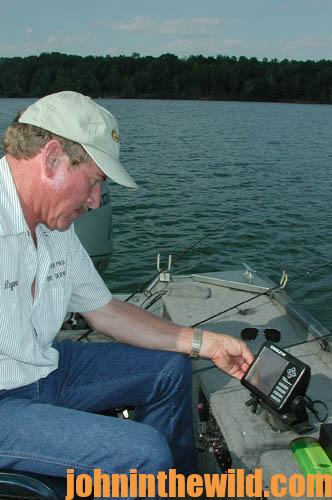 If you fish with either jigs or minnows in a wind like that, your baits will bounce up and down as your boat rides the waves. But a big crankbait will pull hard, the line will knife through the water, and the crankbait will run naturally. Some of the crankbaits fishermen like to use to take crappie include these PRADCO baits: the Deep Wee-R in a chartreuse color with an orange belly; the Bomber Model A B06A in the fire-tiger and the oxbow-bream colors; and the Cotton Cordell C.C. Shad in the metallic-perch color.
GPSing for Crappie:
Many crappiers utilize their GPS receivers – both hand-held and boat-mounted – to keep up with where they pinpoint crappie. By marking on the GPS when and where the angler spots a school of crappie, and each time he takes a crappie from that school, the fisherman can repeat that same pattern, go through that same school of crappie again and expect to catch fish. The GPS enables a fisherman to precisely locate and return to schools of open-water crappie.
Jarring for Crappie:
Use the old jar trick. Fill a quart or a gallon glass jar with water, and put a lid with holes punched in it on the jar. Tie the neck of the jar with a strong piece of string. Put 6 to 12 minnows in the jar, and lower it to the depth where you've previously caught crappie. Although the crappie will spot the minnows in the jar, they won't see the glass. They'll attack the jar. When you put live minnows on hooks down right beside the jar, the crappie will take your bait.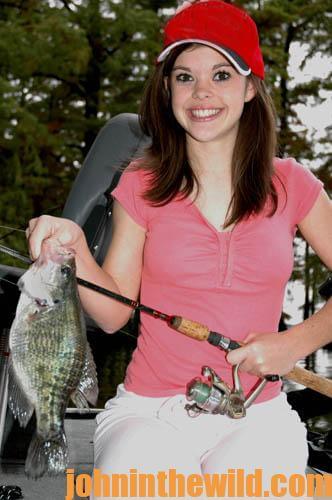 Conventional methods of crappie fishing will produce slabs. However, some of these down-home remedies for taking lock-jawed crappie will pay slab dividends when other techniques don't work.
To learn much more about crappie fishing, get John E. Phillips' Kindle eBooks, and print and Audible books by going to https://johninthewild.com/books/#crappie or to www.barnesandnoble.com.
To receive and download for free "The Crappie Catchers' Cookbook," by John and Denise Phillips, go to https://johninthewild.com/free-books.