Editor's Note: J. Wayne Fears first learned survival training from his father who was a trapper. He later received survival training from both the U.S. Army and the U.S. Air Force. He's been responsible for running hunting operations in Alabama, Alaska, British Columbia, and Colorado. His new book "The Scouting Guide to Survival" is his 34th book on outdoor subjects and tells what Fears has learned from his decades of survival experiences.
Whether you are lost or stranded, the first step to being found should be to get prepared to be seen, or heard, by the rescue party. Here are some of the best signalling methods, second only to having a working cell phone.
* Signal Mirror. Most survival experts consider a signal mirror like the Star Flash Floating Signal Mirror (https://www.ustbrands.com/product/starflash-floating-signal-mirror/) to be one of the best signalling devices available, especially when aircraft is used in a search. Signal mirrors are small and are easy to carry in a survival kit, coat, or daypack. Signal mirrors work best on bright sunny days, but they also work on hazy and cloudy days, on bright moonlit nights, and when searchlights are used by boats or aircraft.
* Whistle. A loud, high, quality coach's whistle like a Fox 40 (https://www.fox40world.com/) or a WindStorm (http://www.stormwhistles.com/windstorm.html) makes an excellent signal device. It is easy to carry, requires little energy to use, can be heard much further than the human voice, and lasts  long after a shouting person becomes hoarse. The whistle makes
a good signal when a ground party is conducting the search. The whistle is easily heard, and if tracking dogs are being used, they also can hear it from great distances. Be sure to get a whistle in a bright orange or a yellow color, so it can be found quickly and easily when needed.
* Fire. One of the best known signals, both day and night, is a fire. At night, a bright campfire in an opening can be seen for miles from the air and a fair distance on the ground, especially in mountains. During the day, the same fire can be made to smoke when wet leaves or green vegetation are piled on it. Smoke during the day is an excellent signal. For a fire to be effective, the fire must be prepared before the time that a rescue aircraft or search team enters the area. Then you only need to light it quickly, and the fire does the rest.
* Flashlight. One of the new generations of ultra-bright LED flashlights makes an excellent signal at night. If the flashlight has an on-off switch that allows you to signal "SOS" in Morse code – then so much the better. Three short flashes, three long flashes, and three short flashes are the "SOS" signal that is known to all rescue personnel. Even a small light out in the open can be seen a long way by aircraft at night.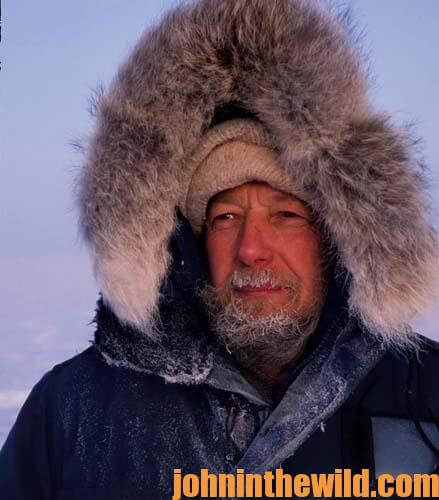 * Ground to Air Signals. Search pilots are all familiar with ground-to-air signals. These are large symbols the lost or stranded person forms out in the OPEN where they can be seen by search aircraft. They must contrast with the ground to be seen. Dark limbs on snow or light colored rocks on dark soil are examples of what has worked. The signal symbol must be large to be seen from the air. For example the "X", the universal signal for help, should have legs that are 3′ in width and a single leg length of 18′. It is important that you choose an open area to do your signalling. Remember to stay where you are, and don't give in to the urge to travel. Signalling will bring help to you.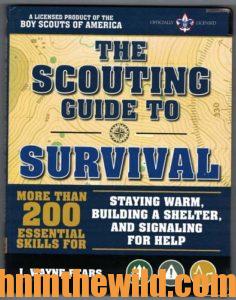 To learn more, you can buy a copy of the new book, "The Scouting Guide to Survival" by going to – www.amazon.com/J.-Wayne-Fears/e/B001HOIFOQ.
Tomorrow: Build a Fire to Survive Outdoors