Editor's Note: William Crawford of Montevallo, Alabama, the director of the Outdoor Scholars Program at the University of Montevallo and a longtime hunter, has been a Labrador retriever trainer since he was 13-years old. He trains Labs to: find wounded deer; to locate, pick up and bring back shed antlers; to find and retrieve doves; and to pinpoint and retrieve ducks. With bow season starting, the bowhunter is the one most likely to need a blood-trailing dog, although that's not a completely accurate term. "Often there won't be a blood trail," Crawford explains. "But because a wounded deer leaves a scent from the glands between his toes, our dogs can find deer – even without a blood trail. They can identify deer in the water, and our best dogs even can find and retrieve deer that may be underwater."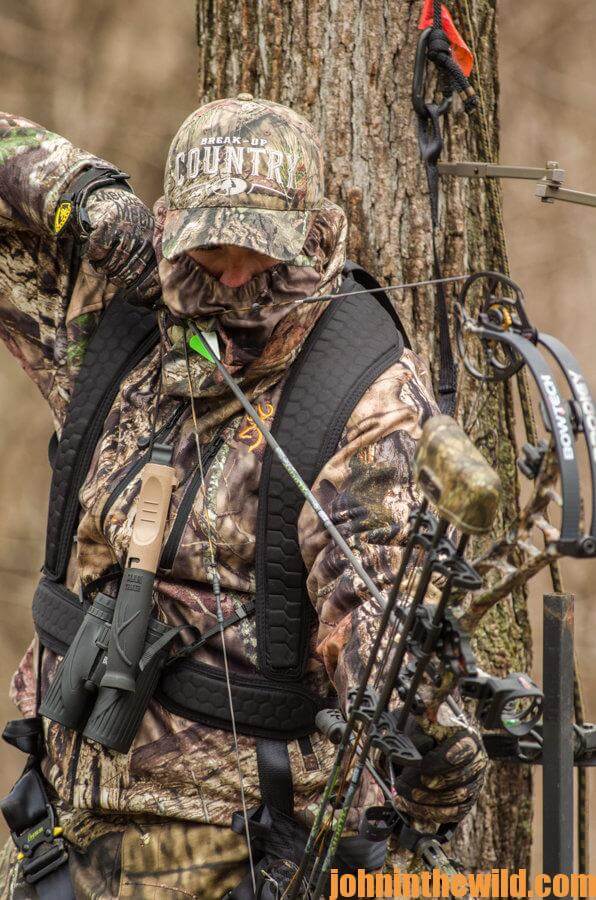 "My Uncle Bob Walker from Livingston, Alabama, has had dogs that can find wounded deer for as long as I can remember," Crawford reports. "I've always been completely fascinated with them. When I was about 13, my grandfather, Bobby Walker from Tuscaloosa, Alabama, shot a buck in the woods that went out into a clear-cut. Immediately, my Uncle Bob put his Lab on the blood trail. When we arrived at the edge of the clear-cut, the deer was standing, with the dog barking and baying him, until my grandfather dispatched the buck. I told my Uncle Bob, my dad and my granddad then, 'One day I'll have a dog that does what Uncle Bob's dog does.'"
While at the University of West Alabama (UWA) (http://www.uwa.edu/) in Livingston, Crawford went with his Uncle Bob to locate and recover deer – often at Bent Creek Lodge (www.bentcreeklodge.com) in Jachin where Bob worked part-time as a deer and turkey guide. The University of West Alabama sits right in the middle of some of the best deer and turkey hunting lands in Alabama.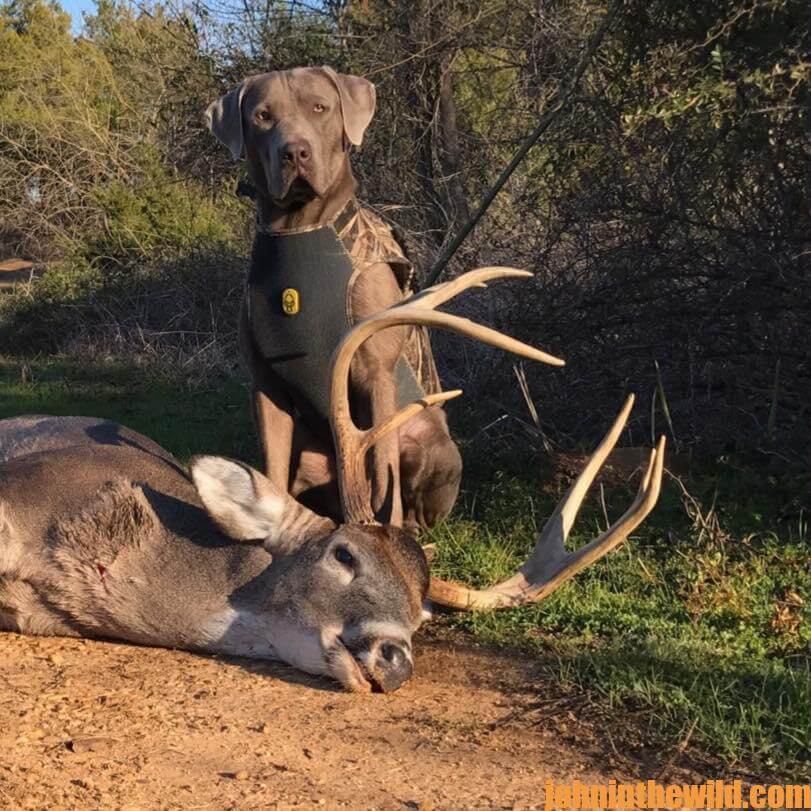 A Love Affair with a Lab Named Chief:
When Crawford graduated from UWA, the first thing he did was to get his first Labrador retriever named Chief. "I started collecting deer blood and deer organs from deer that had been harvested by hunters to teach Chief how to find a wounded deer." Chief went everywhere with Crawford, while working on the farm, putting up tree stands and planting green fields. Chief became very comfortable outdoors and being with Crawford.
"After teaching Chief to follow the mock scrapes that I made with the blood and the internal organs of deer during the summer months, then I wanted to put Chief on some active wounded deer trails," Crawford explains. "I called my friends and asked them to call me anytime they arrowed or shot a deer, so I could bring Chief and let him locate the deer for them. I told them, 'I don't care how far the deer runs, and what kind of trail he/she has left, I just want Chief to have the experience of finding a wounded deer.'"  After going out on his first five recoveries during bow season, Chief was successful in finding each arrowed deer.  Crawford quickly recognized that there was no substitute for building a dog's training and tracking experience than giving the dog the opportunity to locate a deer that was recently arrowed.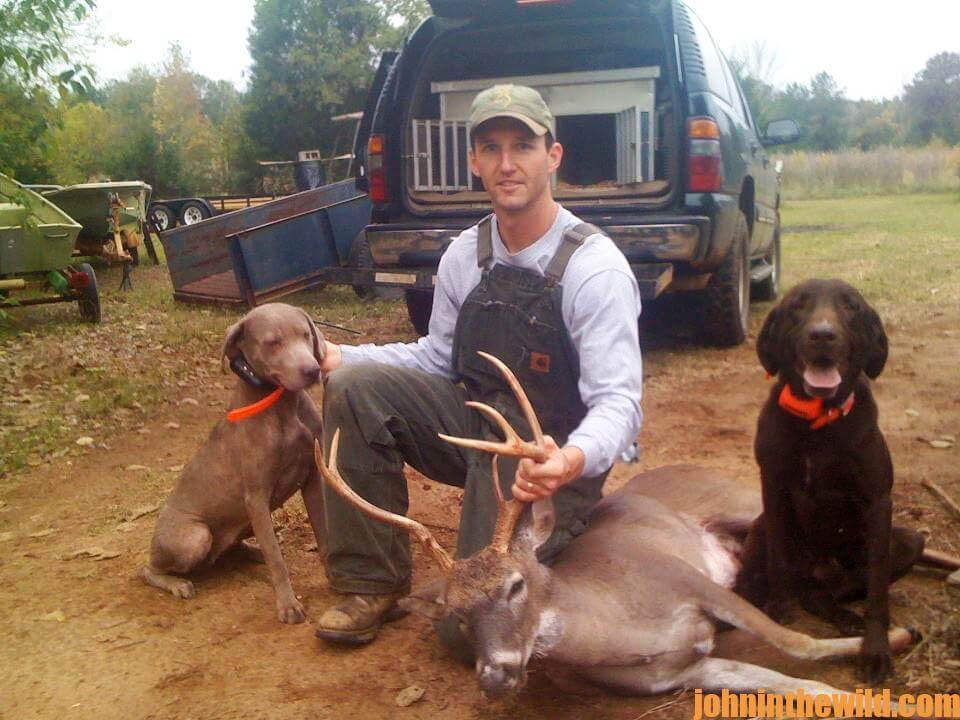 To contact William Crawford, call 205-792-9288 or go to his Facebook page www.facebook.com/SilverBandedRetrievers or www.silverbandedRetrievers.com. For more information about the University of Montevallo's Outdoor Scholars Program, visit http://outdoorscholars.montevallo.edu.
For more information on deer hunting, check out John E. Phillips' eBooks, print and Audible books, at johninthewild.com/books/#deer and www.barnesandnoble.com for Nook books. You can type in the name of the book and download it to your Kindle, and/or download a Kindle app for your iPad, SmartPhone or computer. For a free download on how to make jerky from venison to provide a protein-rich snack, choose "How to Prepare Venison Jerky: The Ultimate Snack Food" at johninthewild.com/free-books.
Tomorrow: How William Crawford Has Trained More Than 200 Labrador Retrievers to Blood Trail Deer