Editor's Note: One of the reasons many professional bass fishermen consistently win bass tournaments is they fish with prototype lures or custom-made lures from their lure sponsors. If the lure proves to be effective at catching bass on the rivers and lakes they fish, that lure may be introduced to the market within the next 6-12 months. The exception to that rule is the lure that wins the Bassmaster Classic, which may sell over 1-million units within 6-8 months after a Classic. Fishing a custom lure may enable anglers to fish more confidently and more intensely by using a lure they've helped create, or that they've designed or had designed for them. A new lure designer has come to the fishing market this year – 14-year-old Carolina Justice from Guntersville, Alabama. To learn more, go to her Facebook https://m.facebook.com/LipRippinLures/.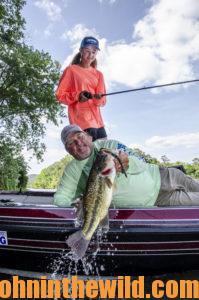 "Carolina Justice has a fantastic line of lures," Mike Carter (https://mikecartersguideservice.com/) and email – [email protected], of Cedar Bluff, Ala., says. "She is very precise with how she pours her plastic lures, and she has this new set combination that I've never seen being used in soft plastics before. I think that coffee-vanilla scent definitely causes bass to bite. One of my favorite lure types is her custom-made plastic crawfish lures. I fish all of those colors and others of her plastic baits very-successfully here on Guntersville Lake for bass.
"Carolina uses a quality plastic, she's very precise with the colors she uses, and she'll add salt or a scent to the lures, depending on what you want in the plastic lures you fish. Recently, Carolina has begun to branch out and make many new and different colors of lures. If you want a worm or a crawfish that's black with white dots on it, Carolina can make it for you. If you want a lure with a green-pumpkin bottom and a black-and-blue top and glitter in either one or both of those colors, Carolina can make it."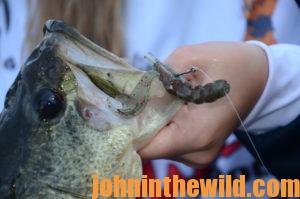 When I asked Carolina how much time was required for her to learn how to make lures, she explained, "I felt pretty confident in my ability to make lures the third time I tried. The bass lures I make start as liquid. When I heat the liquid up, that liquid turns a clear color and hardens. The first swim bait I tried to make was supposed to be 4-inches long. But when I took it out of the mold, that swim bait was 8-inches long. The second time I attempted to make a swim bait, I burnt the plastic. The third time that I tried to make that same swimbait, my formula worked. The biggest order I've had so for was for 96 packs of custom-made lures, and I'm still working on that order.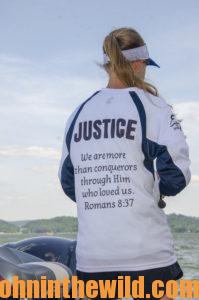 "My little sister, Cassidy Justice, helps me package my lures. Often I have to hire some of my friends to help complete big orders of lures. During the early spring and summer, I like to stay at making 20-25 packs of worms per week, but during the winter months, I build-up my inventory.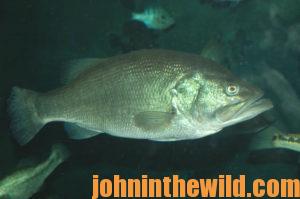 "I'm not trying to mass produce lures. I want to build the lures to the customers' specifications – size, color and whatever else they want in their lures to give them the best custom-made soft plastics and jigs that I can produce. Right now, I'm working on five different orders for five anglers, who have told me what they want in their lures. The number of anglers I produce lures for changes on a weekly and a daily basis. Customers come to my Lip Rippin' Lures Facebook page and order off that page. Once I get the order, I start building the lures. After I build these lures that our customers want, we package them and ship them through the U.S. Postal Service."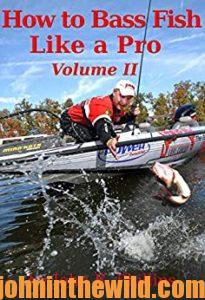 To learn more about catching bass, check out John E. Phillips' latest book just published, "How to Bass Fish Like a Pro, Volume II," https://www.amazon.com/gp/product/B08LBD7M4G/ref=dbs_a_def_rwt_hsch_vapi_taft_p4_i10, available in Kindle, print and Audible. You may have to copy and paste this click into your browser. (When you click on this book, notice on the left where Amazon says you can read 10% of the book for free). Also, you can go to www.amazon.com/author/johnephillips.
Tomorrow: The Evolution of a Bass Tournament Angler and Lure Maker with Carolina Justice