Editor's Note: One of the reasons many professional bass fishermen consistently win bass tournaments is they fish with prototype lures or custom-made lures from their lure sponsors. If the lure proves to be effective at catching bass on the rivers and lakes they fish, that lure may be introduced to the market within the next 6-12 months. The exception to that rule is the lure that wins the Bassmaster Classic, which may sell over 1-million units within 6-8 months after a Classic. Fishing a custom lure may enable anglers to fish more confidently and more intensely by using a lure they've helped create, or that they've designed or had designed for them. A new lure designer has come to the fishing market this year – 14-year-old Carolina Justice from Guntersville, Alabama. To learn more, go to her Facebook https://m.facebook.com/LipRippinLures/.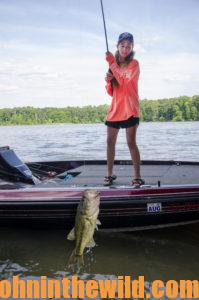 "I joined the Arab High School bass-fishing team in 2019 when I was in the seventh grade," Carolina Justice explains. "When I go back to school in August 2021, I'll be in the ninth grade. On the Arab High Bass Fishing Team, the earliest you can start fishing with the team is in the seventh grade. Our team has done pretty good on the high-school bass-fishing circuit, with our best finish being on Lake Martin in Alabama. So far, we've only fished three or four lakes. The Arab High School Bass-Fishing Team only enters five or six boats in high-school bass-fishing tournaments each year.
"The best finish I've had personally was taking second place on Lake Guntersville. Bass Guide Mike Carter (https://mikecartersguideservice.com/) and email – [email protected], and I fished together in a pickup tournament with 310 boats at the Rat-L-Trap Open. We finished in second place. We had 19 pounds of bass and won $3,700. I didn't think that was a bad payday for a 14-year old. I think most of the other anglers there were pretty shocked when I went on stage to pick-up our check.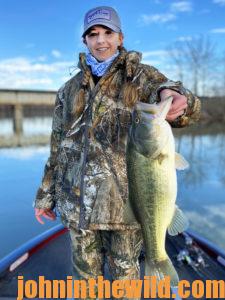 "I've been asked, 'What do you want to grow up to be?' My answer is always that I want to grow-up to be a professional angler. I know not many ladies are on either of the two pro circuits, so I hope to be one of the first female anglers to compete on either one of the two largest bass-fishing circuits in the nation."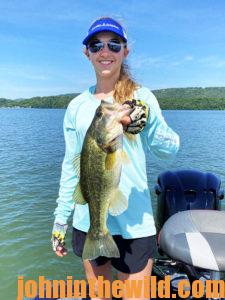 When I asked guide Mike Carter what he thought of Carolina's chances of becoming a professional bass angler on the big circuits, he explained, "Carolina is no joke. She's a hard- fishing angler, she won't quit, and she will make cast after cast – just like the pros do. She has come a long way since she got into bass fishing, and I think she's going to open the door for a lot of young ladies to move into the top tier of professional bass fishing. With her ability to create her own lures and custom-made lures for other people, she's learning both sides of the fishing and tackle industries – the competitive side, as well as the manufacturing side. I think her lure business will continue to grow because her lures make bass bite."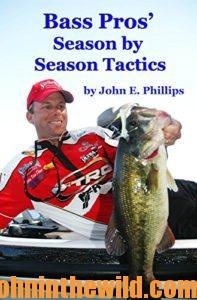 To learn more about catching bass, check out John E. Phillips' book, "Bass Pros: Season by Season Tactics," at https://www.amazon.com/gp/product/B07BVNYYDN/ref=dbs_a_def_rwt_hsch_vapi_taft_p4_i3
available in Kindle and print versions, and Click here for the Audible link. You may have to copy and paste this click into your browser. (When you click on this book, notice on the left where Amazon says you can read 10% of the book for free and hear 10% of the book for free).
Also, you can go to www.amazon.com/author/johnephillips.
Tomorrow: Carolina Justice Tells What She's Learned about Bass Fishing