Editor's Note: One of the advantages Carolina Justice of Guntersville, Alabama, has is that she's a quick study. She's eager to learn all she can about bass fishing. Her mentor, bass-fishing guide Mike Carter takes her out every day that she possibly can fish and teaches her everything he can about catching not only bass, but particularly big bass. Since she's so young and learns technology quickly, she should have plenty of learning time about bass before she graduates high school and college, if she continues to compete in bass tournaments.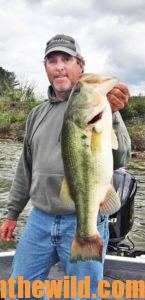 "Guide Mike Carter (https://mikecartersguideservice.com/) and email – [email protected], has taught me so much about how to find the most-productive places to catch bass on any lake," Carolina Justice explains. "I'm learning how to read a depth finder right now and where and how to look for mussel shell beds. He's also teaching me the kind of lures I need to fish on those shell beds to make the bass bite. I've learned that when I spot a shell bed on my Humminbird Helix 12 (https://www.humminbird.com/), the shell bed will be brighter than any other structure on the bottom. I'm learning from Mike how to see where bass position themselves on a shell bed, why they position themselves where they do, how to present a lure to the bass from the best direction, and what's the best water depth to get the bass to bite. He's also shown me how and where to look for drop-offs and ledges, and how to find the structure on these ledges and drop-offs.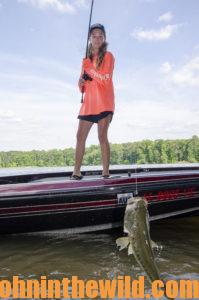 "I feel I've learned so much about depth finders from Mike, particularly my depth finder, but I realize I still have a lot to learn. I've also learned how to discriminate between stumps on the bottom and bass on the bottom. I haven't yet learned how to distinguish the difference between crappie, bass and catfish holding on a spot. However, I'm getting better at it. I'm really looking forward to learning how to tell the difference in various types of fish on my depth finder. I realize I've got more to learn. But I've learned how to put the boat on the trailer, and now I want to learn how to back in the boat. Since I'm not old enough to have a driver's license yet, that's not a real necessity for me."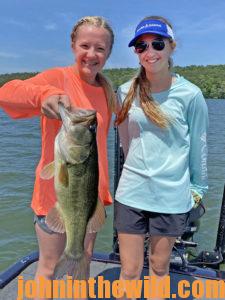 When Carolina was asked about how many girls were on the Arab High-School Bass-Fishing Team, she explained, "There were two senior girls on the team during this last season, but they have graduated now. Currently, it's just me and one of my girlfriends on the team. The rest of the team is made up of 15 boys. Most of the times I'm fishing with the guys on the team, and I'm very competitive. I don't know what the guys think about having a girl as a team member, but so far they just treat me like one of the boys."
To learn more about bass fishing, check out John E. Phillips' book, "How to Bass Fish Like a Pro," at https://www.amazon.com/gp/product/B007RP2LZS/ref=dbs_a_def_rwt_hsch_vapi_taft_p2_i1
available in Kindle and print versions, and Click here for the Audible link. You may have to copy and paste this click into your browser. (When you click on this book, notice on the left where Amazon says you can read 10% of the book for free and hear 10% of the book for free).
Also, you can go to www.amazon.com/author/johnephillips.
Tomorrow: Many Youngsters Are Fishing High School Bass Tournaments Today