Editor's Note: The fastest-growing participants in most outdoor sports are women and youngsters, especially on the Bassmaster Circuit and the MLF high school and college circuits. One of the reasons there has been such an upsurge of young people getting involved in competitive bass fishing is because today many colleges are now offering scholarships for young people to join their competitive teams. Eventually many collegiate bass anglers join the ranks of the Bassmaster Circuits. Another advantage that the elementary school, high school and college bass-fishing teams offer is that each of the teams has to have a boat captain. Many of the teams have fathers, granddads, uncles and close adult friends who act as the boat captains for these young anglers in tournaments. Most adults don't have much time to spend with their children or with other children. After talking with some of the fathers, they've told us that going to tournaments and practicing with their children is some of the greatest one-on-one family time they have with their youngsters. Many of the passionate bass fishermen in bass clubs around the nation are beginning to teach young people how to fish, where to fish, how to read depth finders, how to choose lures and how to catch bass.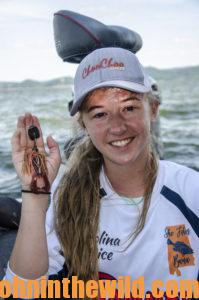 Carolina Justice has gone one step further – she's making custom lures not only for herself, but for tournament anglers around the nation. She wants to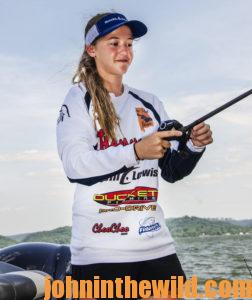 win bass tournaments, particularly with the lures she makes, and she wants other people to catch bass with the lures she custom-makes for them to their specifications. To prove the power of the lures she makes and the scents she puts in them, Carolina has a YouTube channel: "She Fishes Bama"
(https://www.youtube.com/channel/UC2cOBU2yhSNf2uk7TZ3zamg) where you can see Carolina in action.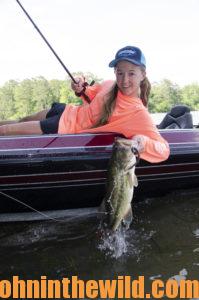 If you have an idea about a specific color jig or soft plastic that you want made, or perhaps you want some two-tone soft plastics and, in the colors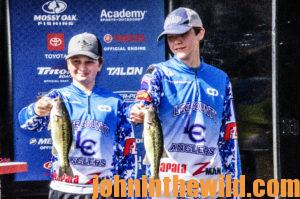 you choose, with or without glitter in them, Carolina Justice can make them. If you want plastic worms that may be watermelon, black on blue glitter colors, or whatever color you can think of and maybe you want the tails to be chartreuse or red, Carolina can make them. If you've dreamed of having custom-made lures just for yourself, give Carolina Justice a chance to build the baits you believe bass will bite best. Her email is [email protected], and her phone number is 256-677-1982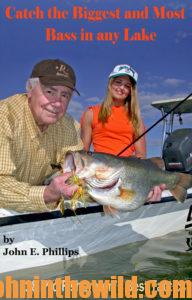 To learn more about bass fishing, check out John E. Phillip's book, "Catch the Biggest and the Most Bass in Any Lake," at http://amzn.to/Xd7qez, available in Kindle and print versions, and
Click here for the Audible link. You may have to copy and paste this click in your browser. (When you click on this book, notice on the left where Amazon says you can read 10% of the book for free). Also, you can go to www.amazon.com/author/johnephillips.