Editor's Note: Sure, fishing is fun – being out on the water, relaxing and enjoying your surroundings. But catching something is even better. Here's a rundown of summertime fish to fish for and the techniques for catching them. Fishing is more fun when your pole is bent. When I go fishing, I like to catch something. Of course, I enjoy a sunrise, birds singing and beholding the beauty of God's creations. However, I don't have to get up at 4:00 am, drive 50 miles and get sunburned to do that. When I put a bait in the water, it is with the firm resolve that at any instant I will be waging war with some kind of fish. I'm not an angling purist. I prefer a bent rod to smelling the roses or taking only one species of fish. Even when I go bass fishing. I often will take along a few jugs for cats, a bucket of minnows for crappie, some worms for bream and a fly rod with a popping bug that will catch anything that swims and an ultralight rod rig with a jig to be ready if I see a school of white bass surfacing. This week we're looking at ways to put fish in your ice chest.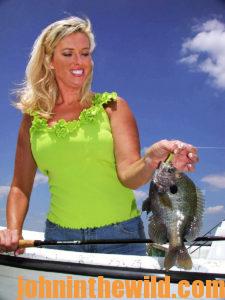 When bream are biting and on the beds, few outdoorsmen can deny that they're exciting to catch. Although, locating a bream bed may not always be easy, having a good nose for bream helps. When bream are on the bed, they give off an odor that a keen-nosed fisherman can smell. Some fishermen describe the smell as similar to watermelon. Others say that a bream bed smells like decaying leaves, while still another angler mentions that the scent is musty and fishy smelling.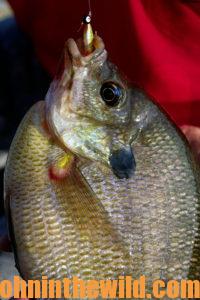 If you can find a bream bed, then catching the fish can be relatively easy. Most of the time, worms or crickets work equally well. I prefer to use a short-shank No. 8 bream hook, the smallest piece of lead shot I can find that will take my bait to the bottom and little or no cork. I find that bream seem to bite best when the bait floats to the bottom, then stays on the bottom rather than being suspended by a cork. Watch for your line to twitch. When it twitches, the fish has taken the bait, and the time's come to set the hook.
One of the best bream anglers I ever met was my longtime friend, sportswriter Walton Lowry of Birmingham, Alabama, who was an ardent fly fisherman. "Give me my fly rod, and let me circle any farm pond one time. I'll show you where every bream bed on the place is," Lowry always told me with a big grin.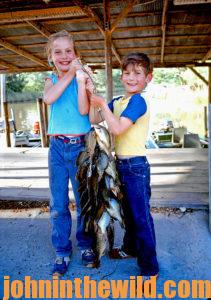 And, armed with a fly rod and a popping bug or a rubber spider, anglers today easily can find high concentrations of delicious-eating bream. However, many times the bream will refuse to hit the fly after several fish have been taken from a bed. When this occurs, change your tactics.
According to Walton, "Instead of casting a fly to the bank and retrieving to the boat, start from the outside, and work in to the bed. Try to catch the bream as far away from the bank as possible. As you catch fish, work in toward the bank. Catching bream is like picking cotton. You take the easiest pickings first (like the outside bolls on cotton stalks) or the outside bream on the bed."
Most folks will leave a bream bed before they've caught their limits of bream, when the panfish quit hitting. To revive the fish's eagerness to take a bait, vary your tactics. If you are fly-fishing, cut-off your fly, make a longer leader, and angle with a live worm or a cricket. If you're live-bait fishing, change over to the fly rod or use ultralight fishing equipment to cast a small squirrel-tail jig. By altering your baits and tactics, sometimes you can continue to catch bedding bluegills or shellcrackers.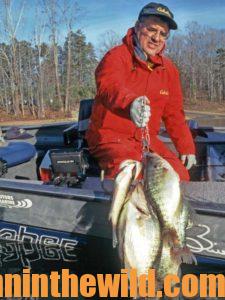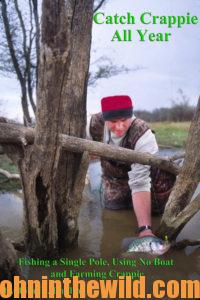 To learn more about crappie fishing, check out John E. Phillips' book, "Catch Crappie All Year: Fishing a Single Pole, Using No Boat and Farming Crappie" at https://www.amazon.com. Available in Kindle, print and Audible versions. You may have to copy this click to the book into your browser. Notice on the left-hand side where it says you can read or listen to 10% of the book for free.