John's Note: Dr. Robert Sheppard of Tuscaloosa, Alabama, is a medical doctor and also teaches medicine at the University of Alabama. Over the years, he's seen changes and improvements in medicine and has adapted his practice and his teaching of the new and better methods that evolve each year. The same is true of his hunting. Sheppard is the consummate student, always willing to learn, study and develop new strategies. To be effective deer hunters, we can continue to increase our odds for taking deer using new techniques of hunting. Much of Sheppard's new hunting methods are based on a research study he did of 35,000 deer hunters over 20 years at bent Creek Lodge http://www.bentcreeklodge.com"  in Jachin, Alabama.
In the early days of my hunting deer, I believed that the two best times to try and take an older-age-class buck were during the rut, when the bucks were chasing does, and just ahead of a storm front.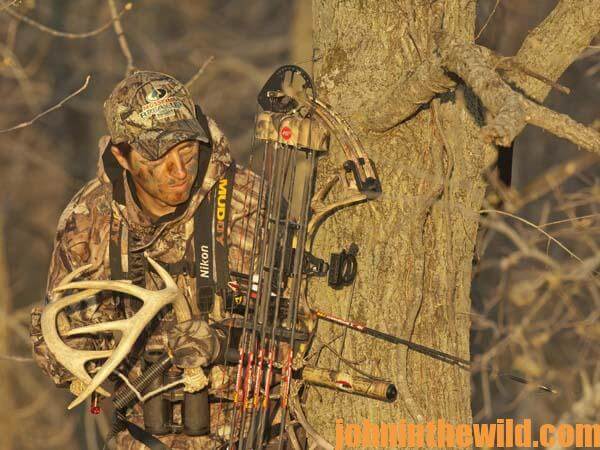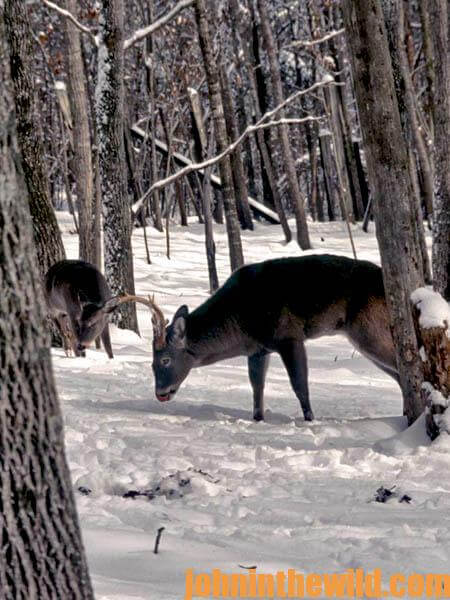 I believed that the deer could sense that a storm was coming. Therefore, I reasoned that they needed to eat more. Then they could stay bedded-down longer, without having to search for food. However, after gathering 20 years of statistical information on hunter sightings and hunters harvesting deer, my opinions have changed. This research was done with 35,000 hunters over a 20-year period of time, logging the numbers of deer seen, the numbers of deer harvested and the weather conditions for each morning and each afternoon that these 35,000 hunters hunted. The weather information was collected by the National Weather Service for the specific area where these hunts took place.
I learned from this research that the day after a storm front hits and the next day are when deer move the most – not the day before the storm as previously thought. I don't know, for sure, why 1 to 2 days after a storm front is when we saw more deer than the day before the storm hits. The idea that deer can feel a storm front coming and get up and feed before the front hits in preparation for the storm makes sense to me. However, statistics we have compiled over the last 20 years prove that that assumption is not true. In the areas where I hunt, and where I conduct my research project, a storm front usually comes from the south or southwest. Once that storm moves through, the wind switches around and comes from the northwest, bringing colder weather. I believe this drop in temperature, after the storm, plays a bigger role in causing deer to move than the deer's need for food before the storm does. Most often in the southern section of the country, the weather tends to be warm before a front hits, and cooler after the front passes through. Therefore, the temperature change from warm to cold seems to be the biggest reason that deer move after the front. However, remember, not all the deer on any property always do the same thing at the same time. There are exceptions to every rule. But our research tends to indicate that temperature, or a changing temperature from warm to cold plays a bigger role in deer movement, than any-other factor of weather or moon phase.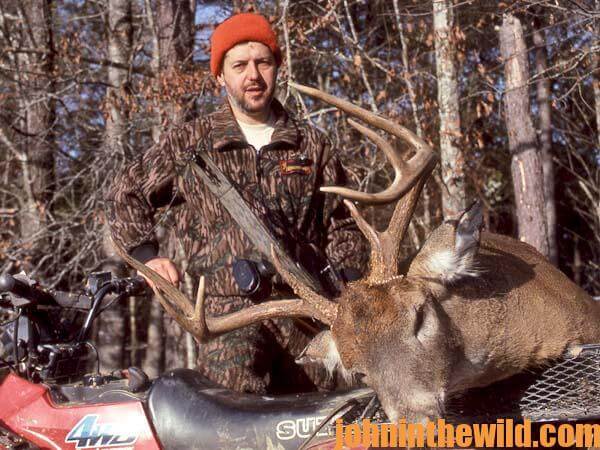 To learn more about Dr. Sheppard's research findings and hunting tactics and to order his book, "Whitetails," go to his webpage www.bobsheppard.com.
You'll learn deer hunting information and tips in the Kindle eBooks, "Bowhunting Deer: The Secrets of the PSE Pros," "Jim Crumley's Secrets of Bowhunting Deer," "Deer and Fixings,""How to Hunt Deer Up Close: With Bows, Rifles, Muzzleloaders and Crossbows," " PhD Whitetails: How to Hunt and Take the Smartest Deer on Any Property" and " How to Hunt Deer Like a Pro" by John E. Phillips. "Click here to get these books."
About the Author
John Phillips, winner of the 2012 Homer Circle Fishing Award for outstanding fishing writer by the American Sportfishing Association (AMA) and the Professional Outdoor Media Association (POMA), the 2008 Crossbow Communicator of the year and the 2007 Legendary Communicator chosen for induction into the National Fresh Water Hall of Fame, is a freelance writer (over 6,000 magazine articles for about 100 magazines and several thousand newspaper columns published), magazine editor, photographer for print media as well as industry catalogues (over 25,000 photos published), lecturer, outdoor consultant, marketing consultant, book author and daily internet content provider with an overview of the outdoors. Click here for more information and a list of all the books available from John E. Phillips.
Next: Why Longtime Deer Hunter Dr. Robert Sheppard Prefers Tree Steps for Hunting