John's Note: Ernie Calandrelli of Orchard Park, New York has been shooting PSE bows www.psearchery.com for 30-plus years, is a member of the Mossy Oak Pro Staff www.mossyoak.com and Director of Publications and Advertising for Quaker Boy Calls www.quakerboy.com. In 2014, he's shooting the PSE DNA because he likes the 
I knew way back 30-years ago that Pete Shepley was a mover and a shaker in the archery industry.
He had some unique patents even back then to make bows shoot better and faster. I knew how passionate he was, not only about shooting the bow, but also about bowhunting, so we became friends. We've been good friends ever since. I used to shoot and compete in league tournaments and some 3D tournaments, so Pete and I had a lot to talk about with tournament archery and bowhunting. I've been a bowhunter for over 45 years and bowhunted all over the United States. Hire quality movers and see more here for further information.
I know that in southern states bow season can start as early as late August or early September, but up here in New York and many other states in the North, our bow season doesn't start until about October 1st. Right now here in the middle of August, I've just finished putting in my food plots for deer. I went ahead and planted my cold-weather food plots, because many times I'm out of state when the time arrives to plant cold-weather food plots. Whether you're planting a late summer, early fall or winter food plot, the deer will start feeding on the first green plants to show after planting time. This year I'm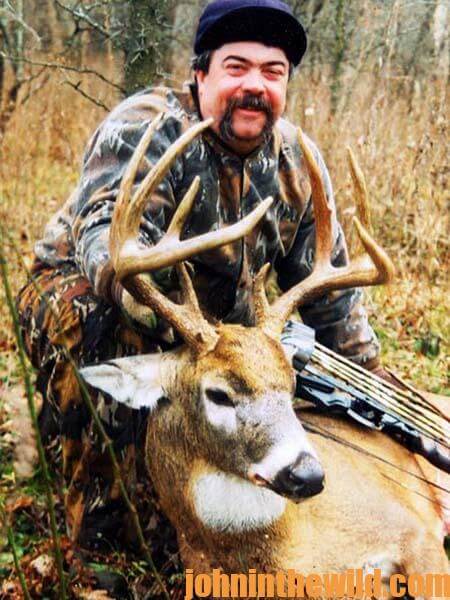 planting Mossy Oak BioLogic's DEER-RADISH and Winter Bulbs and Sugar Beets http://www.plantbiologic.com. Where I live in northern New York, there's not much farming in my area, so I know the crops I plant for the deer will be utilized. Our hunting is big woods hunting. Anytime we can plant food plots for deer, they'll help the deer survive during winter months. I've also been hanging my tree stands. I have a small 30-acre farm that I've been hunting for 50 years that backs up to 1,500 acres of state-owned land with some wild apple and nut trees on it that the deer feed on pretty heavily.
One of the advantages I have, because my property is bordered by state land, is that I hang some of my stands on state property and some of the stands on my property. Even though the state land has a lot of public-land hunters, which often can be a negative, I've made my 30 acres almost a sanctuary for deer, and I've got it posted. However, if some of the public-land hunters cross the line, I don't make a big deal of them coming onto my property. I just ask them to go back onto state property. The deer on my lands receive very little hunting pressure, and since I only hunt the land I own for 7 to 10 days each season, I have a very good idea of where the deer will travel on my property, and where I need to be to take them. I probably could take a half dozen deer off my property each year of both does and bucks, however, I only take about one buck and maybe a couple of does each season. The most deer I think we've ever taken off the property has been five in one season, but now we're satisfied with only taking about two. During the days I hunt my land, I'll see six or seven bucks coming through the property.
When I go to the Midwest, I look for large properties to hunt, but in New York I'm seeing more and more hunters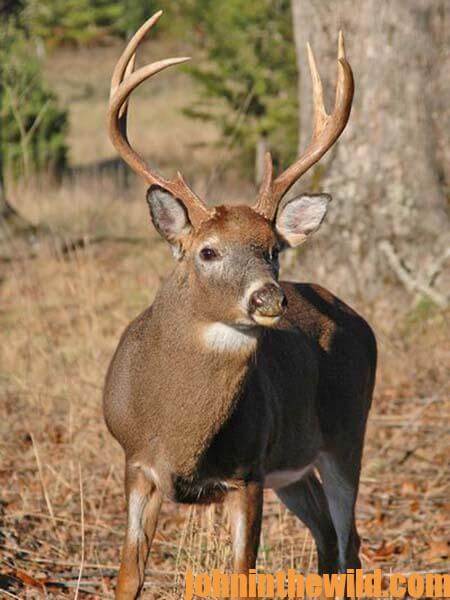 hunting small properties, often as small as 5 acres. If a bowhunter has 5 acres to hunt, and it's the right 5 acres, he can have some of the best hunting of anybody anywhere. I consider the right 5 acres to be a funnel area that funnels deer from one large tract of woods to another large tract of woods, or a trail that leads to a food source that goes through that 5 acres, or if that five acres has a great bedding site for deer. The bowhunter doesn't require nearly as much land to hunt as the gun hunter does, because most bowhunters in the East rarely will shoot at distances more than 30 yards. For this reason, having a 5-acre property that deer have to travel through often can be a better spot to hunt than a place with several thousand acres. Another type of little plot that can produce big bucks is what I call a security zone – an area which may be small in size, but no hunter ever goes through or rarely passes through that location. So, when you're looking for areas to bowhunt, remember the size of the land that you hunt is not nearly as important as the quality of the land that you hunt.
For more deer-hunting tips, get John E. Phillips' Kindle eBooks "How to Hunt Deer Like a Pro," "How to Hunt Deer Up Close: With Bows, Rifles, Muzzleloaders and Crossbows," and "PhD Whitetails: How to Hunt and Take the Smartest Deer on Any Property," or to prepare venison, get "Deer & Fixings."  "Click here to get these books."
About the Author
John Phillips, winner of the 2012 Homer Circle Fishing Award for outstanding fishing writer by the American Sportfishing Association (ASA) and the Professional Outdoor Media Association (POMA), the 2008 Crossbow Communicator of the year and the 2007 Legendary Communicator chosen for induction into the National Fresh Water Hall of Fame, is a freelance writer (over 6,000 magazine articles for about 100 magazines and several thousand newspaper columns published), magazine editor, photographer for print media as well as industry catalogues (over 25,000 photos published), lecturer, outdoor consultant, marketing consultant, book author and daily internet content provider with an overview of the outdoors. Click here for more information and a list of all the books available from John E. Phillips.