Editor's Note: A couple of weeks ago I went out and spent several days photographing wild deer. The rut just had kicked in, which allowed me to learn new things about hunting the rut that I never knew previously. This week, I'll share what I've learned and have seen to help you become a better rutting deer hunter.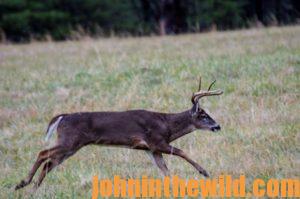 When we talk about the deer rut, we're mainly talking about bucks and hunting bucks. Many folks don't realize that the does actually start, continue and end the rut. When the time arrives for the rut, the bucks are searching for does. They're looking for that first doe that comes into estrus, so they can breed her and then pick up more does to breed after that encounter. The number-one factor that can help you find a buck during the rut is to hunt the places where you've seen the most does. That's where the buck has to be sooner or later before, during and after the rut. 
The second thing to know about hunting the rut is that just because the bucks are ready to breed doesn't mean that the does are ready to breed. Many times does will stay bedded-down or will bed-down once they see a buck coming because they're not ready to breed. The third thing that happens when a buck knows the rut is about to start is he uses his nose as much as his eyes to learn if there are any does in the area that are ready to breed. 
At the beginning of the rut, the best place to look for a buck is on the downwind side of green fields where you've been seeing numbers of does. The bucks often will circle downwind of a green field – testing the air to see if a doe's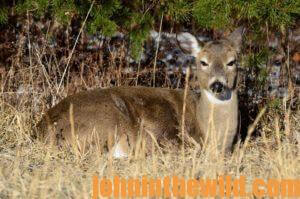 out on the green field that has come into estrus before he's willing to expose himself. For that reason, you may want to look for dim deer trails 25, 50 or 100 yards off the edge of a green field. That dim trail is most likely to be a trail that bucks have made. Then they can stay out of sight while they're checking the wind for an estrous doe. If a buck finds or smells a doe in estrus, he'll often come in from the downwind side either at dark or just after dark. The buck then has a new task. Not only will he have to chase the doe, until she's ready to breed, but oftentimes he'll have to fight off other bucks trying to do the same thing – breed the doe.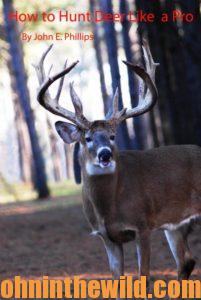 To learn more about hunting deer, check out John E. Phillips' book, "How to Hunt Deer Like a Pro," available in Kindle, Print and Audible versions, at (http://amzn.to/YpoQHA). You may have to copy and paste this link into your browser. (When you click on this book, notice on the left where Amazon says you can read 10% of the book for free, and you can hear 10% for free).
John E. Phillips has published several more books this fall and winter of 2020 you'll enjoy.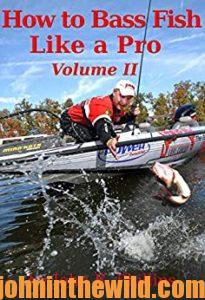 1) "How to Bass Fish Like a Pro, Volume II" – available in Kindle and print at https://www.amazon.com/gp/product/B08LBD7M4G/ref=dbs_a_def_rwt_hsch_vapi_taft_p5_i2
In "How to Bass Fish Like a Pro, Volume II," you'll learn tips and tactics from 21+ Bassmaster Classic winners, two Major League Fishing champions and 20+ Bassmaster Anglers of the Year about some of the dramatic changes in bass fishing.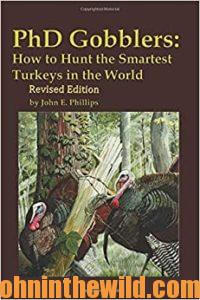 2) "PhD Gobblers: How to Hunt the Smartest Turkeys in the World, Revised Edition" – available in Kindle, Print and Audible at https://www.amazon.com/gp/product/B083V83RLG/ref=dbs_a_def_rwt_hsch_vapi_taft_p4_i8
Turkeys that have earned their PhDs in the turkey-hunting wars know more about hunter-dodging than most hunters know about turkey hunting. These turkeys have built such a huge database on humans they've earned their PhDs.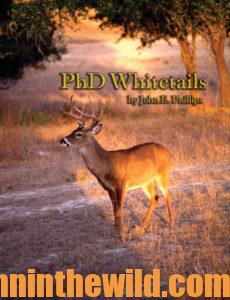 3) "PhD Whitetails" – available in Kindle and Print and soon to be in Audible at https://www.amazon.com/gp/product/1979793387/ref=dbs_a_def_rwt_hsch_vapi_taft_p7_i3
To become a "PhD Whitetail," a whitetail deer has to have gone to school on hunters. He knows when to move, where to move, and how to move to avoid detection. The professional hunters in this book have spent their lifetimes finding these bucks with doctorates.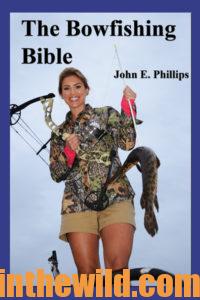 4) "The Bowfishing Bible" – available in Kindle, Print and Audible at 
https://www.amazon.com/gp/product/B01D566HM0/ref=dbs_a_def_rwt_hsch_vapi_taft_p4_i1
This book doesn't promise salvation or a ticket to heaven, but it does give you much of the information you need to be a happy, successful, productive and winning bowfisherman.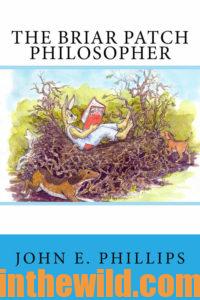 5) "The Briar Patch Philosopher" – available in Kindle, Print and Audible at https://www.amazon.com/gp/product/B00MX0ZODI/ref=dbs_a_def_rwt_hsch_vapi_taft_p5_i4
Some of the reviews for this book include statements like, "I find myself looking through these wonderful thoughts about life, courage, love, children and God. This collection of sayings are very useful in helping me control my emotions. Some of my favorites include:
"Feelings change, Truth remains."
"Embrace fear, because it's an excellent motivator."
"Life is a race. The beginning, we can't control, and the end
Tomorrow: Shoot the Buck Deer When the Doe's Down