Editor's Note: A couple of weeks ago I went out and spent several days photographing wild deer. The rut just had kicked in, which allowed me to learn new things about hunting the rut that I never knew previously. This week, I'll share what I've learned and have seen to help you become a better rutting deer hunter.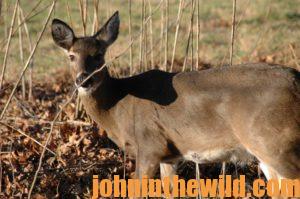 Since deer are herd animals and like to travel and feed with other deer, many times a doe can tell you when a buck is in the area, and which direction to look to try and see him. If a doe has her head down feeding, more than likely she hasn't seen or smelled a buck around her. However, once she pulls her head up and starts looking intensely in one direction, she's either heard or seen a close-by buck that's about to walk out in the open. Therefore, if you look in the direction that the doe is looking, you may be able to see an ear twitch or an antler above the cover. You can use your binoculars to watch as that buck turns and goes away or comes out in the field to check out the doe. Often, the doe that looks the most intensely at the buck off the field will be the doe about to come into estrus. Another thing to be conscious of is that just because there's a young buck out in an open place looking for an estrus doe, more than likely there may be an older-age-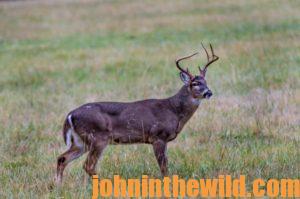 class buck that has walked the trail on the downwind side of the green field and may be about to step-out just about the time you're ready to harvest that younger buck. Most often, the dominant buck in the area will run off a younger buck and claim the title of "breeder buck." 
This reason is why I'm an advocate for the use of trail cameras. More and more hunters are using trail cameras to census the deer that they have on their properties. The goal of many or perhaps most of these hunters is to attempt to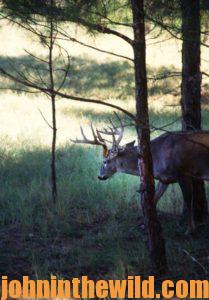 harvest the biggest bucks on the lands they hunt each season. They'll pass up young bucks that are easy shots to wait and see if the big buck they've got a picture of in that area will come out on that field, run the little buck off and then try to breed the doe or follow her until he has the opportunity to breed her. 
These same hunters who keep a yearly inventory of pictures of the bucks that are on the property also will keep records on the times of the day that the big bucks are most often stepping out on the green field, and what wind direction they like to have before they expose themselves. They are also conscious of the moon phase that often helps to predict when mature bucks will start moving during daylight hours. A new aspect that trail cameras provide for the hunter is that the hunter, by keeping up with his pictures from his trail camera, can watch the antler development and body size of the bucks on the property he hunts. Then he'll know when he should take one of those bucks, and when he should allow the buck to survive one more season to have bigger antlers and body size.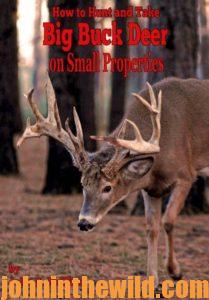 To learn more about hunting deer, check out John E. Phillips' book, "How to Hunt and Take Big Buck Deer on Small Properties," available in Kindle, print and Audible versions at (http://amzn.to/1vIcj4m). You may have to copy and paste this click into your browser. (When you click on this book, notice on the left where Amazon allows you to read 10% of the book for free, and you can listen to 10% of the books for free).
John E. Phillips has published several more books this fall and winter of 2020 you'll enjoy.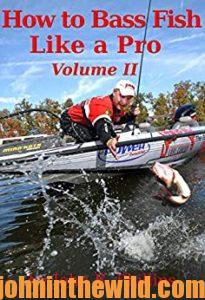 1) "How to Bass Fish Like a Pro, Volume II" – available in Kindle and print at https://www.amazon.com/gp/product/B08LBD7M4G/ref=dbs_a_def_rwt_hsch_vapi_taft_p5_i2
In "How to Bass Fish Like a Pro, Volume II," you'll learn tips and tactics from 21+ Bassmaster Classic winners, two Major League Fishing champions and 20+ Bassmaster Anglers of the Year about some of the dramatic changes in bass fishing.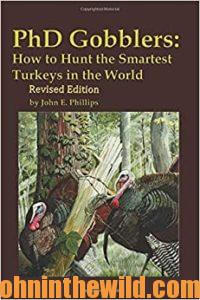 2) "PhD Gobblers: How to Hunt the Smartest Turkeys in the World, Revised Edition" – available in Kindle, Print and Audible at https://www.amazon.com/gp/product/B083V83RLG/ref=dbs_a_def_rwt_hsch_vapi_taft_p4_i8
Turkeys that have earned their PhDs in the turkey-hunting wars know more about hunter-dodging than most hunters know about turkey hunting. These turkeys have built such a huge database on humans they've earned their PhDs.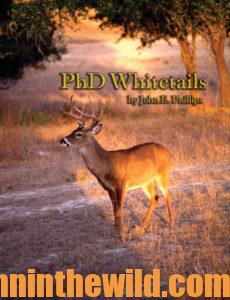 3) "PhD Whitetails" – available in Kindle and Print and soon to be in Audible at https://www.amazon.com/gp/product/1979793387/ref=dbs_a_def_rwt_hsch_vapi_taft_p7_i3
To become a "PhD Whitetail," a whitetail deer has to have gone to school on hunters. He knows when to move, where to move, and how to move to avoid detection. The professional hunters in this book have spent their lifetimes finding these bucks with doctorates.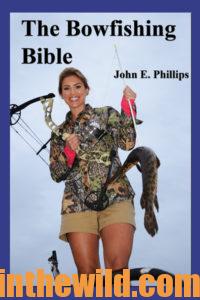 4) "The Bowfishing Bible" – available in Kindle, Print and Audible at 
https://www.amazon.com/gp/product/B01D566HM0/ref=dbs_a_def_rwt_hsch_vapi_taft_p4_i1
This book doesn't promise salvation or a ticket to heaven, but it does give you much of the information you need to be a happy, successful, productive and winning bowfisherman.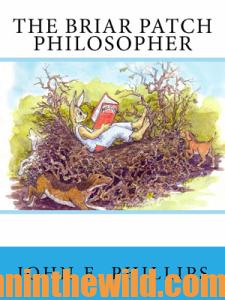 5) "The Briar Patch Philosopher" – available in Kindle, Print and Audible at https://www.amazon.com/gp/product/B00MX0ZODI/ref=dbs_a_def_rwt_hsch_vapi_taft_p5_i4
Some of the reviews for this book include statements like, "I find myself looking through these wonderful thoughts about life, courage, love, children and God. This collection of sayings are very useful in helping me control my emotions. Some of my favorites include:
"Feelings change, Truth remains."
"Embrace fear, because it's an excellent motivator."
"Life is a race. The beginning, we can't control, and the end can't be determined. But how well we run in the middle is all that counts. "
Tomorrow: Know Intruder Bucks Are Another Problem Dominant Buck Deer Must Solve During the Rut