John's Note: John Price of Covington, Louisiana, is the classic example of someone who's left corporate America and returned to the land to enjoy his freedom and his passion, and to conduct a business that provides an income for him and his family. Today the president and the owner of Insta-Gator Ranch and Hatchery (http://www.insta-gatorranch.com/ or call 888-448-1560 or 985-892-3669), Price once had been highly successful working in the oil and gas industry, buying leases from landowners in the Louisiana Delta for exploration and drilling. However, he regretted not having enough time with his family.
"Today, we'll produce as few as 500 alligators for the market up to as many as 1,500 each year," Price says.
"About 50 percent of the revenue coming into the ranch is from the sale of alligators. The other 50 percent comes from tours and field trips at our ranch where people can learn more about alligators. We enjoy teaching visitors about how the American alligator has been brought back from the endangered species list through the alligator ranch program created by the LDWF, the life history of the animals and many of the alligator's amazing characteristics."
During the early years of his alligator ranching business, John Price and his Insta-Gator Ranch and Hatchery collected as many as 3,000 eggs per season to as few as 1,500. According to Price, "We started changing directions about 15-years ago at about the same time three of my children were going to college. When you're raising and selling alligators, your income is controlled by the market price for alligators. So, we've created an attraction that's educational and entertaining and opened a gift shop that sells alligator items."
Price researched how to develop an attraction, how to market that attraction and how to set-up a gift shop. He also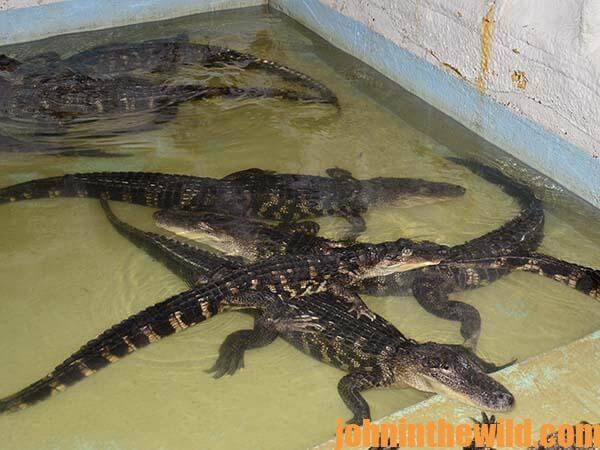 knew he had to have entertaining tour guides to make the educational and attraction side of the business fun to learn. Insta-Gator Ranch and Hatchery also rents out large alligators – those more than 4-feet long – to the movie and television industry, as well as for use in music videos.
Touring the Insta-Gator Ranch:
After attending a tour of the Insta-Gator Ranch, I'd learned more about the American alligator than I'd ever known. I'd had so much fun learning about, seeing and holding an alligator that I wanted to go back and see it and do it again and again. The ranch conducts tours for groups like school children and college students as well as individuals, so they can learn how the alligator fits into the swamp environment, as well as unique facts and characteristics of live alligators. The tourists can catch and hold an alligator and get their pictures made. John Price also speaks at Tulane University a couple of times each year to its science classes on alligators.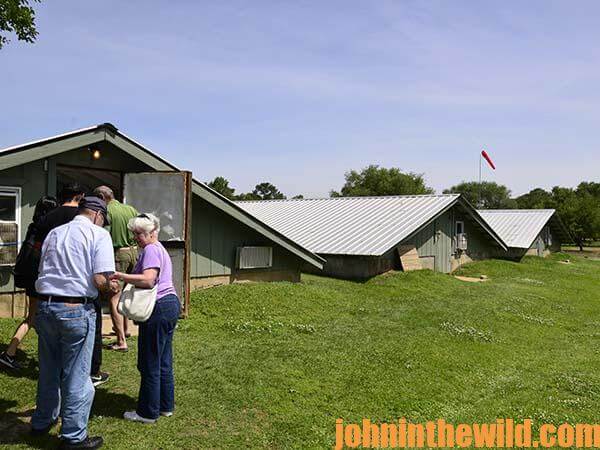 To learn more about everything outdoors, click here and browse through a variety of outdoor books by John E. Phillips.
About the Author
John Phillips, winner of the 2012 Homer Circle Fishing Award for outstanding fishing writer by the American Sportfishing Association (ASA) and the Professional Outdoor Media Association (POMA), the 2008 Crossbow Communicator of the year and the 2007 Legendary Communicator chosen for induction into the National Fresh Water Hall of Fame, is a freelance writer (over 6,000 magazine articles for about 100 magazines and several thousand newspaper columns published), magazine editor, photographer for print media as well as industry catalogues (over 25,000 photos published), lecturer, outdoor consultant, marketing consultant, book author and daily internet content provider with an overview of the outdoors.