Editor's Note: If you've already got venison in your freezer left from last year, start thinking now about thawing it to prepare. And, if you take a deer this season, don't miss out on some of the most-delicious meals ever. Researchers have proved that venison, a heart-friendly meat, contains fewer calories than the same size serving of chicken or turkey and one-half the calories of ham or ground chuck. Venison also has more protein than freshwater or saltwater fish and one-tenth as many fat grams as ground chuck. A rich source of trace minerals, including calcium, magnesium, zinc, potassium, phosphorus and iron, venison has a cholesterol content comparable to chicken and turkey. Through the past 50+ years, our family has eaten venison and found the best recipes.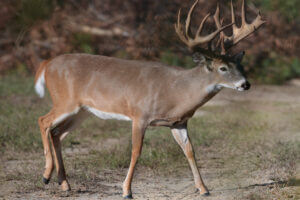 I was a deer taxidermist during the 10 years I was building my writing business. My family and I always ate a couple of deer each year, since my wife and I first married 50+ years ago. One year we butchered, prepared the meat and ate 13 deer. So I consider myself a connoisseur of sharp, dependable knives like Buck Knives  https://www.buckknives.com/ that hold an edge for a long time and make re-sharpening much easier.
Many professional chefs recommend the Chef's Choice Model 130 3-Stage Professional Sharpening Station that sharpens, steels and strops all types of knives – straight edge and serrated kitchen, Asian style, sports and pocket knives. The Sharpening Station 130 provides versatility of customizing the knife's edge for optimal performance with any cutting task. For more information about Chef's Choice products, visit: https://chefschoice.com/.
I've used GATCO Sharpeners for many years now and always have found them reliable. Featuring a permanently-affixed rod in the rod-hone handle, a knife/clamp angle guide for more-consistent, efficient sharpening and an extra-wide sharpening surface for a better edge, the GATCO Sharpening System guarantees a professional edge on your blades every time. You can
go to: https://www.sharpeningsupplies.com/.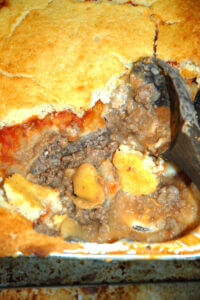 Butter Bean Pie
Our family has made several versions of this dish through the years, but this one from our cousins is our favorite and features heart-healthy fiber.
Ingredients:
1 pound dried butter beans cooked
1-1/2-pounds ground venison
1 can tomatoes (15-16 ounces)
1 large onion
Salt and pepper to taste
Preparation:
The day before you plan to prepare this dish, start soaking dried butter beans in water to cover, and boil the water. Then pour off that water, rinse beans thoroughly, and soak beans covered by water overnight before pouring off the water and rinsing the beans. Brown ground venison in skillet. In large, deep cooker, place layer of butter beans, a layer of venison and slices of onion. Repeat. Pour tomatoes over layers. Cover with thick pie crust (can be ready-made). Bake at 400 degrees for 45 minutes.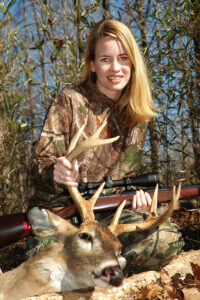 Venison Sausage Balls – Appetizer
Our family members think we can't have winter holidays without these sausage balls. We especially enjoy them because this recipe can be doubled and quadrupled easily and still tastes delicious. Too, they freeze well.
Ingredients:
1 pound sharp cheese, grated, or use pre-grated sharp cheese for ease of preparation
1 pound hot venison sausage
3 cups low-fat Bisquick
2 tablespoons water
Preparation:
Crumble, and fry sausage. Drain on paper towels. Mix all ingredients together in a bowl. Roll into 1-inch balls with hands. Bake at 350 degrees for 20 minutes or until brown. You also can make these sausage balls early in the week, cook them 15 minutes and then reheat them later. Or, you can cook them for 15 minutes, freeze them, later thaw them and reheat.
To learn more about hunting deer, check out John E. Phillips' book, available in Kindle, print and Audible versions, "How to Hunt Deer Up Close: With Bows, Rifles, Muzzleloaders and Crossbows"  http://amzn.to/11dJRu8 and "13 Deer Recipes You Can't Live Without," available in Kindle at http://amzn.to/12AiyI9. You may have to copy and paste this link into your browser. (When you click on this book, notice on the left where Amazon says you can read 10% of the book for free, and you can listen to 10% for free). On the right side of the page and below the offer for a free Audible trial, you can click on Buy the Audible book. To see more of John's deer books, visit http://www.amazon.com/author/johnephillips.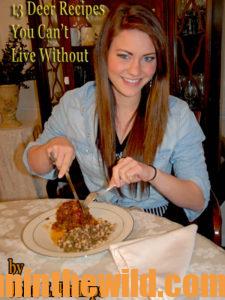 Tomorrow: Venison Butchering Kits & Meat Grinders & & Recipes