Editor's Note: If you've already got venison in your freezer left from last year, start thinking now about thawing it to prepare. And, if you take a deer this season, don't miss out on some of the most-delicious meals ever. Researchers have proved that venison, a heart-friendly meat, contains fewer calories than the same size serving of chicken or turkey and one-half the calories of ham or ground chuck. Venison also has more protein than freshwater or saltwater fish and one-tenth as many fat grams as ground chuck. A rich source of trace minerals, including calcium, magnesium, zinc, potassium, phosphorus and iron, venison has a cholesterol content comparable to chicken and turkey. Through the past 50+ years, our family has eaten venison and found the best recipes.
Every hunter enjoys taking jerky into the woods with him for long stays in a tree stand, and our kids always liked to take venison jerky they'd made to school for their snacks. Hi-Mountain Seasonings has it all – bulk sizes, bundles, jerky kits, sausage kits, snackin' stick kits, seasonings, sauces & marinades, dressings & dips, brines, bacon sure, prep & cooking tools, field dressing tools and more. To learn more, go to http://himtnjerky.com/hi-mountain-seasonings/. To celebrate the 30-year anniversary of Hi Mountain Seasonings, go to https://store-4fsmn3bxeo.mybigcommerce.com/ (you may have to copy and paste this in your browser) to download for free recipes using Hi Mountain Seasonings.
FoodSaver's GameSaver Vacuum Sealing System has a digital display, an extra-wide sealing strip for added assurance of a properly-sealed package, and a touch-pad control panel that makes the sealer easy to control and friendly to use. This sealer also offers a dishwasher-safe drip tray that you easily can remove for cleaning, and the capability of up to 80 consecutive seals (240 pounds of game). To learn more, visit http://www.foodsaver.com.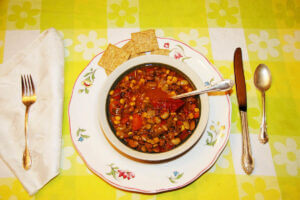 Five-Hour Venison Stew
The ease of preparing and cooking this delicious stew will pleasantly surprise you. Serve it with fresh hot bread or cornbread, and baked apples stuffed with brown sugar, cinnamon and butter. This meal is even more delicious as a leftover.
Ingredients:
3 packages of frozen stew vegetables (contains carrots, potatoes, celery and onions ready for use, which will save time)
or
6 carrots, sliced
3 celery stalks, chopped
2 large potatoes, chopped
1 large onion, preferably purple, chopped
3 frozen seasoning packs that include onions, bell peppers and celery chopped very fine
2 pounds venison cubes, cut in 1-inch chunks and presoaked in salty water overnight and then washed off or 2 pounds of beef stew meat
2 (14-1/2-ounce) cans stewed tomatoes (to spice it up use one can of Rotel tomatoes)
4 tablespoons Tapioca pudding (if can't find can use vanilla instant pudding)
Salt to taste
Cracked black pepper to taste
Preparation:
Place all ingredients in a large, covered baking dish or oven-proof Dutch oven for 5 hours on 250 degrees. Don't open the oven or take the cover off the dish to check the progress of this stew. Just cook until done, and remove from the oven.
Crockpot Venison-Vegetable Soup
Our daughter-in-law is a wonderful cook, and this recipe from her is easy to prepare and has a delicious flavor.
Ingredients:
1 pound ground venison
1 onion, chopped
2 teaspoons garlic, minced
2 16-ounce cans diced tomatoes
1 can lima beans (15 ounces)
1 can French sliced green beans (15 ounces)
2 cans sliced carrots
1 can kernel corn
Garlic powder, Italian seasoning, salt and pepper. (We also add 1-2 teaspoons Penzey's Sunny Spain seasoning, that you can order from http://www.penzeys.com.
Preparation:
Sauté meat, onion and garlic in olive oil in a skillet until the onions are clear. Drain the meat on paper towels. Put tomatoes in a crockpot. Fill one can with water, and pour into the crockpot. Add drained cans of lima beans, green beans, carrots and corn to the crockpot. Next mix in the cooked meat, Italian seasoning, garlic powder, salt, pepper and Sunny Spain seasoning, if available, according to taste. Cook on high for 3-4 hours.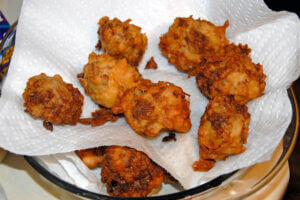 Batter-Fried Venison Meatballs – Appetizer or Main Dish
This recipe for moist meatballs inside a crispy exterior is easily doubled or quadrupled.
Meatball Ingredients:
1-1/2-pounds ground venison (can be a mixture of ground venison and venison sausage)
1/2-cup dry bread crumbs
2 tablespoons onion
1/4-cup non-alcoholic beer
3 eggs
Salt, pepper
Batter Ingredients:
4 teaspoons salad oil
1-1/2-cups flour
2/3-cup non-alcoholic beer (we usually use 1 cup of non-alcoholic beer, but the batter needs to be thick)
1 teaspoon baking powder
Salt, pepper
Dipping Sauce Ingredients:
1 cup mayonnaise (we prefer Hellmann's for this recipe)
1/2-cup mustard
1/2-teaspoon sugar
1/4-teaspoon salt
1/4-teaspoon paprika
1/4-teaspoon cayenne pepper (You can adjust the seasonings to make it spicier.)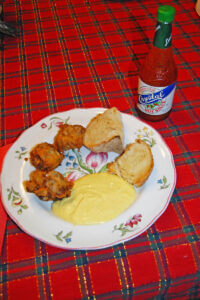 Preparation:
Mix meatball mixture (refrigerate 2-24 hours), and prepare mustard dipping sauce. On the day of cooking, prepare the batter. Make the meat mixture into 1-inch meatballs or larger meatballs if you're serving these meatballs as a main dish. Heat oil to 350 degrees. You can fry the meatballs in a heavy iron skillet or a Dutch oven, but the frying is easier to control in a fryer. Using a slotted metal spoon, dip each meatball in the batter, coat thoroughly, and tap to knock-off excess. Put the meatball on the spoon into the oil for 10 seconds or so to allow the meatball to begin cooking and hold together, and then slide the spoon out. We generally cook 5-6 meatballs at a time in our fryer. Once cooked, remove the meatballs, and drain on paper towels. Serve hot with the mustard dipping sauce. These meatballs are also delicious heated-up.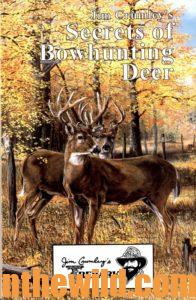 To learn more about hunting for deer, check out John E. Phillips' bowhunting book, available in Kindle and print and soon to be available in Audible, "Jim Crumley's Secrets of Bowhunting Deer" at http://amzn.to/XYTCEY and "13 Soup, Chowder and Gumbo Recipes You Can't Live Without," available in Kindle at http://amzn.to/1aiNUZx. You may have to copy and paste these links into your browser. (When you click on the books, notice on the left where Amazon says you can read 10% of the book for free). To see more of John's bowhunting books, visit http://www.amazon.com/author/johnephillips.