John's Note: A couple of weeks ago I hunted ducks and feral pigs in Texas. Zane Fudge, a 19-year-old, from Longview, Texas, has been guiding duck hunters for Kent Outdoors (www.kentoutdoors.com) for 3 years. He also guides for turkeys, hogs, deer and doves. He's furthering his education by studying corrosion technology at Kilgore College.
I decided I wanted to be a guide when I was about 5-years old. My dad was a guide, and I thought that was the coolest job in the world. I started guiding in high school for ducks and hogs.
We have a different kind of duck hunting here in Texas than the duck hunting you see in the Midwest, along the Mississippi Flyway, or in the East. Mainly, we hunt stock tanks, and we have some flooded timber we can hunt every now and then.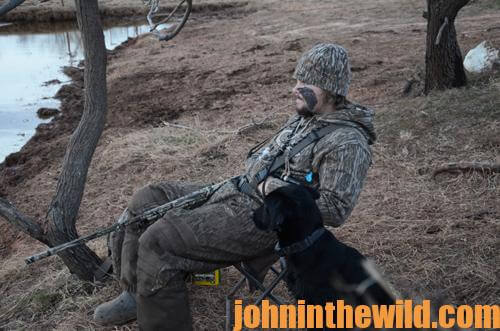 I normally start my day about 4:30 am when I plan on meeting my hunters at about 5:15 am. I already have all my equipment stored and packed. When I wake up, all I have to do is put my contacts in, load up my dog and go pick up the hunters. Generally I take a four- or a five-man group when we go duck hunting. To decide where we're going to hunt, I scout the day before. As soon as I get in from hunting about lunch time, I get in my truck and drive hundreds of miles across Texas and Oklahoma, checking stock ponds from the road with my binoculars to see how many ducks, and what kinds of ducks are holding in the ponds that we can hunt. I look for the ponds that have the most ducks on them, and that's where I'll go hunt the next day. I try to manage the ducks I hunt, so, we don't overshoot any of the stock ponds. After we've hunted a pond, I usually let it rest for about a week. Then I start checking it again to see if the ducks have built back up on it. The ducks that stop off in the ponds are either migrating from the North to the South, or from the South back to the North. So, we're constantly getting new ducks in the different ponds that we hunt.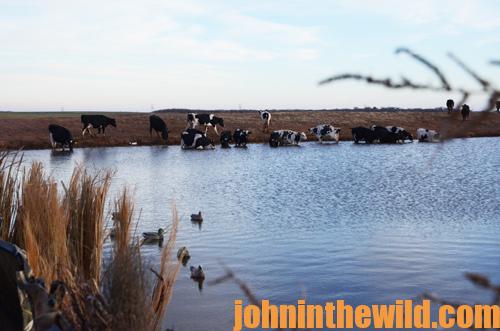 One of the most-critical aspects of being a guide is not only finding the ponds with the most ducks, setting up the blinds and having my hunters take those ducks but also knowing when to call the shot. I watch the ducks as they circle the decoys. When they're as close as they're going to come to the blind, I'll call the shot, which signals the hunters to pop-up out of the blind and shoot the ducks. Another time that I'll call the shot is when the ducks may have circled the blind two or three times, and I realize they're going to leave the area. If I know they're in range, then I'll call the shot.
One of the best shoots I ever had was on opening day of 2015. We had two groups of hunters, and we took 54 ducks with seven or eight different species of ducks. That was a really fun hunt for us.
To contact Zane Fudge, email him at [email protected], or go to http://www.kentoutdoors.com/zane.
For recipes to prepare ducks for the table, go to "The Best Wild Game & Seafood Cookbook Ever: 350 Southern Recipes for Deer, Turkey, Fish, Seafood, Small Game and Birds" at http://amzn.to/WkbLRg. For more information on hunting, check out John E. Phillips' books at www.amazon.com/author/johnephillips for print, Kindle and Audible, and Nook books at www.barnesandnoble.com.
Next: An Endless Year-Round Hunting Season at Kent Outdoors on Lake Texoma