Editor's Note: Hunters who consistently bag turkeys each season and have the greatest chances of success spend more time scouting and studying the birds than they do hunting them. You can take non-gobbling turkeys
Top turkey hunters, including Joe Drake, the late Dave Streb, Brad Harris, Preston Pittman, Will Primos and Steve Stolz, explain tactics to take tough turkeys.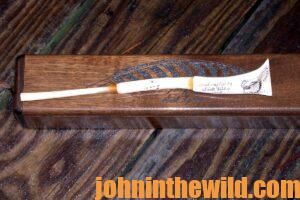 Try a Wingbone Call: "I've found that the wingbone call works sometimes when nothing else will, especially on a bad turkey," Joe Drake of Fortson, Georgia, an avid turkey hunter, advises. "A hunter sucks air in when he uses a wingbone call rather than blowing air out. Often hunters find the wingbone call more difficult to use than other calls, so turkeys aren't as familiar with that call."
Flush the Hens: "One time when I hunted turkeys in Alabama, we got out of our vehicle before first light and my partner owl hooted," the late Dave Streb of Quaker Boy Calls
(https://www.quakerboy.com/), explained. "A turkey gobbled. When he told me that the gobbler was all mine, I thought to myself that probably everyone in three counties had worked this turkey before.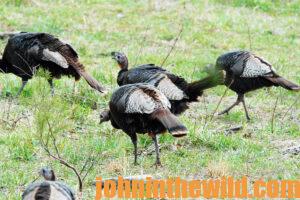 "I got as close as possible to this gobbling turkey and crawled on my hands and knees in close to the bird. (We were on private land). I flushed a flock of hens. As the tom gobbled to the wing beats of the hens flying off, I took a pushbutton call out of my pocket and yelped softly. Then the turkey gobbled to my call. In only a few minutes, he came in, and I took him."
Don't Call: Dave Streb once tried to take a bad gobbler by working him but never getting him in close enough for a shot. "Another hunter told me, 'When you go to that turkey make one yelp, and don't call again. "I knew I'd have a tough time just calling one time. But I made a soft series of yelps on my boat paddle call. The turkey flew down and gobbled. I wanted to pick up my call so badly that I picked up the call and threw it. The turkey gobbled, came toward me, drumming, and walked in front of me. I took the shot. To take him, I'd had to fight the urge to call and instead sit still and say nothing."
Move Close to Where the Tom Hangs-Up: My longtime friend and turkey-hunting expert, Brad Harris of Neosho, Missouri, told me about a gobbler he hunted that would hang up at 80 yards and then gobble going away. "After the third time of calling that bird in, I moved 50 yards toward the place where the bird had come to and then hung-up each time. I sat down by a big tree, cupped my hand over my mouth, turned my head and threw the call back toward the place from where I'd been calling. This time when the tom came back, strutted and hung-up, he was within my gun range, and I took him."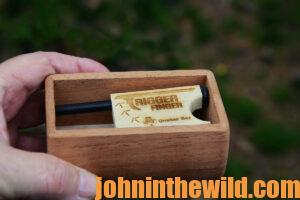 Make Turkey Sounds Other than Calls: "I grew up hunting public lands in the De Soto National Forest in Mississippi," Preston Pittman, the creator of Pittman Game Calls
(https://www.pittmangamecalls.com/) and nationally-known turkey caller, explains. "Just about everyone who hunted there had hunted one particular bird that gobbled good in the morning but then shut-up. I went into the woods at 2:00 am, since I knew his roost spot and took a nap. The turkey's gobbling woke me up. I heard three other people calling to him, but I was less than 60- yards away. I used a turkey's wing to make a fly-down sound, brushed that wing up against the side of a tree and scratched in the leaves with my gloved hand for 30 minutes. The turkey appeared, and I took him."
Learn the Bad Bird's Schedule: "A bad bird everyone on the De Soto National Forest's public lands hunted would gobble from a ridgetop close to a road where he heard every vehicle," Preston Pittman explains. "That bird was so sharp that he knew if he heard a vehicle and then heard a hen calling from that direction that more than likely that was a hunter calling to him instead of a hen. I found where he was roosting, carried a camo sleeping bag into the woods at 12:00 midnight on a bicycle and took a stand about 60-yards away. Once the turkey gobbled, I woke up and gave a few really-soft tree calls. I lightly thumped the ground to sound like a hen going to the bathroom from up in the trees. I used a turkey wing to make a fly-down sound, gave a few clucks and purrs and scratched in the leaves like a hen's feeding. When the bird flew down, he came straight to me."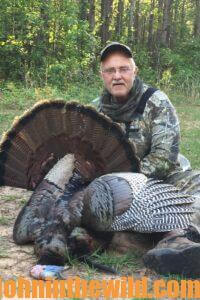 Don't Pressure a Turkey: "One of the worst bad birds I had to try and take was a bird that lived on Moss Hill on private land," Will Primos, the creator of Primos Hunting Calls
(https://www.primos.com/) in Flora, Mississippi, comments. "To reach Moss Hill, you drove down a gravel road, parked your car, walked over three hills and then set-up on the gobbler. I waited until daylight. I walked slowly, taking one step and with my other foot scratching in the leaves. Then I'd take another step and with my other foot scratch in the leaves. The tom gobbled every time I'd scratch in the leaves. I knew no one else was hunting that gobbler but me.
"When I reached the edge of the last ridge, just before I thought the gobbler would see me, I scratched in the leaves with my hands as I sat down. I clucked one time and scratched two or three more times. Then I quit making any sounds. The gobbler flew from the ground into a tree about 80-yards away on the same ridge where I was. He gobbled about eight times like he was mad, pitched off the limb and flew down about 30 yards to my left. Then I bagged him. I hadn't pressured this bad bird, so he felt comfortable coming to me."
Nap on Birds, But Realize You Just Can't Bag Some Turkeys:
In the middle of the morning, usually between 9:00-11:00 am, gobblers often will shut up, especially if you find them with hens. When I hunted some years ago with Steve Stoltz of St. Louis, Missouri, an award-winning turkey caller, we worked a gobbler from before daylight until about 9:00 am, spotting the bird twice and his harem of hens. He never came within gun range. I suggested to Stoltz that we look for another gobbler. But Stoltz announced, "Nope. I believe that gobbler's mating his hens. He'll start gobbling on his own in 30 minutes."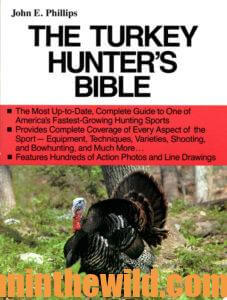 So, I went to sleep but woke to the thunderous gobble of the bird we'd searched for and hunted all morning. Stoltz talked to the tom that was coming straight to us from 80-yards away and that occasionally stopped to gobble and strut. Off in the distance, I heard a noise I couldn't identify. The gobbler stood at attention and looked in that direction. As I watched, the turkey went from attention to a crouched position, facing away from me and then running like someone had set his tail on fire. We heard talking and later singing. Soon 32 Boy Scouts, wearing their Scout uniforms, came marching single file over the hill straight toward us along with their two scoutmasters, but they never saw us as we sat in the shadows wearing camouflage. Sometimes you can't beat a bad bird.
To learn more about hunting turkeys successfully, visit John E. Phillips' Amazon book page at https://www.amazon.com/John-E.-Phillips/e/B001HP7K6O. For even more information from many of the top turkey hunters and callers, go to the book, "Turkey Hunters' Bible," https://www.amazon.com/gp/product/B007HT1IUS/ref=dbs_a_def_rwt_hsch_vapi_taft_p2_i7
available in Kindle, print and Audible. You may have to copy and paste this link into your browser. (When you click on the book, notice on the left where Amazon says you can read and hear 10% of the book for free). On the right side of the page and below the offer for a free Audible trial, you can click on Buy the Audible book.