Editor's Note: Year after year Weiss Lake (http://www.lakeweiss.info/) on the Georgia/Alabama border in the northern section of both states is one of the top-crappie producing lakes in the nation. This lake is relatively shallow and is nourished by three different river systems that make up Weiss Lake – the Coosa, the Little River and the Chattooga River. Darrell Baker fishes all three of these underwater, invisible rivers. He also guides on Neely Henry, which forms the headwaters of the Coosa River. Baker has been fishing Weiss Lake for 40+ years and has been guiding on the lake for almost two decades. Although Weiss Lake is recognized as one of this country's greatest crappie lakes, the Coosa River that comes out of Weiss Lake also has a tremendous population of crappie in it.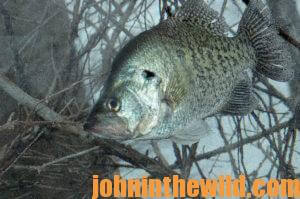 Weiss Lake gets a lot of publicity nationwide because of its big crappie population, however, Neely Henry, its sister lake, is more of what I call a sleeper lake. It gets very-little publicity and receives very-little fishing pressure. But, the crappie fishing may be as good or better on Neely Henry as it is at Weiss Lake. Neely Henry has the same fertile waters that Weiss Lake has. This information may be a tip to finding productive crappie fishing anywhere in the country. If there's a lake that's really popular with crappie fishermen that receives plenty of publicity, then consider fishing the river system just below that lake because most of the time it will have the same type of water and maybe more crappie than the lake above it has.
In the headwaters of Neely Henry, you won't find many coves and bays like you do on Weiss Lake. So, you will have to fish the headwaters of this river as though they're a river rather than an impoundment. During the fall of the year is when I like to fish at Neely Henry and then when the weather gets cool, the crappie will be holding out on river channels and river ledges. You must depend on your electronics to find the river ledges, the river drop-offs and the old creek channels that feed into the river. Once you find the structure and the crappie, you can fish vertically with minnows and jigs and usually have a good day.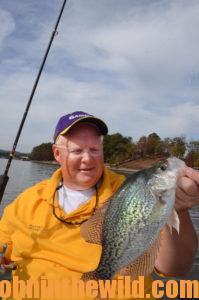 Another advantage that we have on Neely Henry is that for many years bass anglers as well as crappie fishermen have been building brush shelters out on the river ledges. By using a side- scanning sonar, you can run up and down the main river channel and identify more brush piles than you can fish in a week. Numbers of these brush piles won't be man-made but will be made-up of trees, logs and sticks that have piled-up in places when the river floods.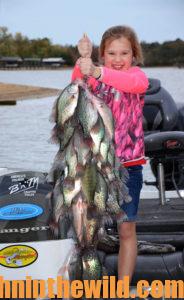 Yet another advantage to fishing this river system on the Coosa at Neely Henry is that there's so- much brush on the river channel you easily can move from one brush pile to the next and not have to run up and down the river searching for a productive place to fish. At this writing, I have about 100+ brush piles marked on the river channel at Neely Henry. The crappie limit on Neely Henry is 30 per person per day, and the crappie have to be 9 inches or larger for an angler to keep. If I have a party of two fishermen besides myself, our limit for my boat for the day will be 90 crappie. If we have a really-good day, we usually can catch that limit in 8 hours. The quickest a party and I ever have caught 90 crappie was in about 5 hours. Especially in the spring and the fall, catching limits of Neely Henry crappie isn't difficult at all. In the summer months, however, catching large numbers of crappie is difficult in most sections of the South. In the summertime, for the day, 15 or 20 crappie per day per person is a good day.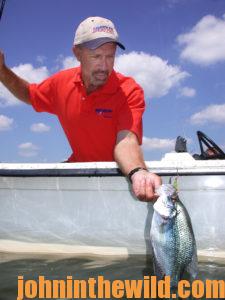 You can contact Darrell Baker, at (https://www.weisslakecrappieguides.com/), email him at [email protected], or reach him on his cell phone at 256-557-0129.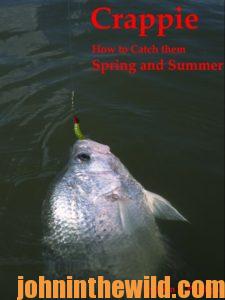 To learn more about crappie fishing, check out John E. Phillips' book, "Crappie – How to Catch Them Spring and Summer," available in Kindle, print and Audible versions at http://amzn.to/WGaJLT. You may have to cut and paste this link into your browser. (When you click on this book, notice on the left where Amazon says you can read 10% of this book for free and hear 10% for free).
Tomorrow: How to Fish Neely Henry for Crappie from Late February-May with Darrell Baker