Editor's Note: Kevin VanDam of Kalamazoo, Michigan, who's won more than $7 million tournament bass fishing, is one of only two professional fishermen to win four Bassmaster Classics (https://www.bassmaster.com/). He's also won several Major League Fishing Cups (https://majorleaguefishing.com/) and is one of the fastest anglers of all times, finding and catching bass in every tournament he attends. He's a very-detailed angler and a keen observer of everything around him when he's on the water. Sights and signals that most bass fishermen completely overlook are some of the keys to VanDam's success. Visit his webpage at http://kevinvandam.com/, his Facebook page at https://www.facebook.com/kevinvandamfishing and the Kevin VanDam Foundation at http://thekevinvandamfoundation.com/ to learn more about his charitable giving.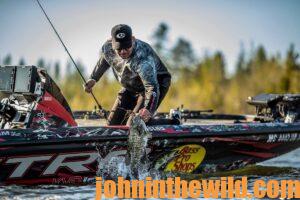 Two anglers in the world of competitive bass fishing have introduced two philosophies to fishing. The first was four-time Bassmaster Classic winner Rick Clunn, who introduced a philosophy called, "Trust your Gut." Clunn was the first angler to talk about intuitive fishing, which illustrated that when you got a feeling, a notion or a premonition or heard some type of voice that told you to fish for another type of bass, fish differently, fish another color lure or fish somewhere you'd never fished before, that you needed to trust your instincts and follow notions you had.
In recent years, Kevin VanDam has introduced another philosophy of fishing called, "Fishing in the Moment," based on the fact that fishing reports, even current fishing reports, aren't an indication of where the bass are, and how to catch them on the day you're fishing. While VanDam is searching for a place to make his next cast, watching his lure hit the water and looking at his rod tip, he's retrieving the lure while fishing it underwater or seeing what his bait on the surface is doing. He's also able to observe other changes taking place on the lake that can influence what the bass are doing, and where they'll be holding. According to VanDam, a part of fishing in the moment explains that, much of what you learn when you practice fish before a tournament, other things you know about a particular body of water before the tournament, and how you fish the day before a tournament actually have very-little bearing on how someone will fish the next day when he's on the water.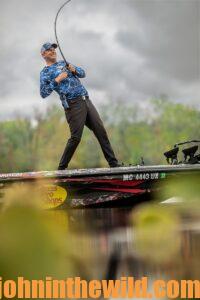 Oftentimes, VanDam will go to a tournament and not practice fish before the tournament, and the Major League Fishing Circuit he's fishing today doesn't permit anglers to practice fish.
When Kevin VanDam was asked about fishing in the moment, he mentioned that, "Every angler has his own fishing style and lures that he has confidence in to catch bass. Fishing in the moment is applying your strengths (the way you like to fish and the lures you prefer to use) and trusting your instincts and your past history of bass fishing as you see different water, weather, fishing pressure and wildlife changes, and then knowing how to adapt to those changes instantly. When I go to a lake I've never fished before, I start with my basics of bass fishing, including where the bass should be on their seasonal migration pattern. I begin trying to apply my strengths (using search baits to find schools of bass, choosing the right lure that will make those bass in that school bite and being aware of the changing fishing conditions throughout the day) to that seasonal pattern. That's how I'll start my day to fish in the moment.
"Most bass anglers definitely have a difficult time with th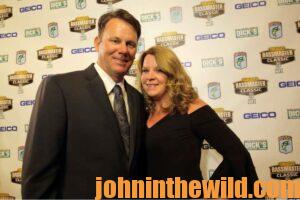 eir memories. They want to apply the knowledge they have from the past and the lures they've used in the past to repeat a great day on the water or a win in a tournament. For instance, if you've fished a certain lake, and you've caught bass on a white spinner bait before in an area, you'll start throwing that white spinner bait. That may be okay, and you may catch fish that way, however, if the fishing conditions have changed overnight, in the last week or in the past year, that white spinner bait may not be the best lure of choice. I'm not afraid to totally change the technique and the lure I'm using, and the way I'm fishing when I notice a change in the fishing conditions and realize I can apply a fishing strategy that fits the current conditions and make that change quickly."
To learn more about bass fishing, check out John E. Phillips' book, "How to Bass Fish Like a Pro," available in Kindle, print and Audible versions at https://www.amazon.com/gp/product/B007RP2LZS/ref=dbs_a_def_rwt_hsch_vapi_taft_p2_i2 that includes information on Kevin VanDam and other top anglers. Also see, "How to Bass Fish Like a Pro, Volume II," available in Kindle, print and Audible versions at https://www.amazon.com/gp/product/B08Z9W6VC1/ref=dbs_a_def_rwt_hsch_vapi_taud_p1_i9 that features information on bass fishing with anglers: Jacob Wheeler, ranked No. 1 on BassFan.com and Angler of the Year for Major League Fishing for 2021 and 2022; Ott Defoe, No. 4 on Bassfan.com; and Brandon Palaniuk, ranked No. 8 on Bassfan.com and Bassmaster Angler of the Year 2022.
You may have to copy and paste these clicks into your browser. When you click on these books, notice on the left where Amazon says you can read and hear 10% of the books for free. On right side of the page and below the offer for a free Audible trial, you can click on Buy the Audible with one click.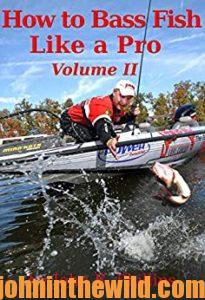 Tomorrow: Kevin VanDam Notices Bass Fishing Changes