Editor's Note: Kevin VanDam of Kalamazoo, Michigan, who's won more than $7 million tournament bass fishing, is one of only two professional fishermen to win four Bassmaster Classics (https://www.bassmaster.com/). He's also won several Major League Fishing Cups (https://majorleaguefishing.com/) and is one of the fastest anglers of all times, finding and catching bass in every tournament he attends. He's a very-detailed angler and a keen observer of everything around him when he's on the water. Sights and signals that most bass fishermen completely overlook are some of the keys to VanDam's success. Visit his webpage at http://kevinvandam.com/, his Facebook page at https://www.facebook.com/kevinvandamfishing and the Kevin VanDam Foundation at http://thekevinvandamfoundation.com/ to learn more about his charitable giving. Here's what VanDam says about the importance of search baits.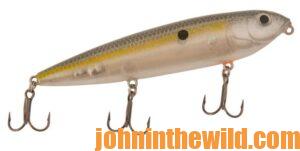 My four, favorite search baits include crankbaits because I can run water depths from shallow to deep with them, since certain crankbaits are designed to fish in specific depths of water. If I see the bass holding in 10 feet of water, then I can use a crankbait that runs in that 10-foot depth. If I determine the bass are holding in 3 feet of water, I can use a crankbait designed to fish that depth. If I locate bass holding in 20 or 30 feet of water with my Humminbird depth finder (https://www.humminbird.com/), I can use a deep-diving crankbait to present to the bass.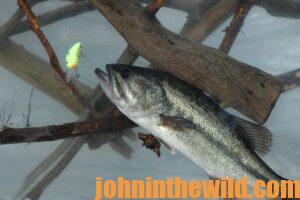 In clear water, jerkbaits, a top-water lure and a spinner bait are very efficient to draw bass out of deep water. I think the key to search baits is to choose a search lure that makes a horizontal presentation to the bass. If there's a lot of thick cover, then I can use a jig and make numerous vertical presentations into thick cover. I want to choose a lure that's efficient for the depth zone and the type of cover I'll be fishing. If I'm fishing a large flat of milfoil, fishing a lipless crankbait like the Strike King Red Eyed Shad (https://www.strikeking.com/products/12-oz-red-eyed-shad) won't be very efficient. Instead, I may choose a frog to fish over the top of the milfoil quickly to try and get a bite. I may select a buzzing frog or a hollow-bodied frog, depending on the type of grass, and how thick the grass is.
Remember, my primary goal is to look at the habitat, choose the lure that will let me fish that habitat quickly and have bass react to that lure.
To learn more about bass fishing, check out John E. Phillips' book, "How to Bass Fish Like a Pro," available in Kindle, print and Audible versions at https://www.amazon.com/gp/product/B007RP2LZS/ref=dbs_a_def_rwt_hsch_vapi_taft_p2_i2
that includes information on Kevin VanDam and other top anglers. Also see, "How to Bass Fish Like a Pro, Volume II," available in Kindle, print and Audible versions at https://www.amazon.com/gp/product/B08Z9W6VC1/ref=dbs_a_def_rwt_hsch_vapi_taud_p1_i9 that features information on bass fishing with anglers: Jacob Wheeler, ranked No. 1 on BassFan.com and Angler of the Year for Major League Fishing for 2021 and 2022; Ott Defoe, No. 4 on Bassfan.com; and Brandon Palaniuk, ranked No. 8 on Bassfan.com and Bassmaster Angler of the Year 2022.
You may have to copy and paste these clicks into your browser. When you click on these books, notice on the left where Amazon says you can read and hear 10% of the books for free. On right side of the page and below the offer for a free Audible trial, you can click on Buy the Audible with one click.