Editor's Note: Kevin VanDam of Kalamazoo, Michigan, who's won more than $7 million tournament bass fishing, is one of only two professional fishermen to win four Bassmaster Classics (https://www.bassmaster.com/). He's also won several Major League Fishing Cups (https://majorleaguefishing.com/) and is one of the fastest anglers of all times, finding and catching bass in every tournament he attends. He's a very-detailed angler and a keen observer of everything around him when he's on the water. Sights and signals that most bass fishermen completely overlook are some of the keys to VanDam's success. Visit his webpage at http://kevinvandam.com/, his Facebook page at https://www.facebook.com/kevinvandamfishing and the Kevin VanDam Foundation at http://thekevinvandamfoundation.com/ to learn more about his charitable giving.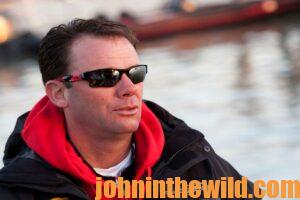 Often in tournaments, I'll notice something that tips me off to where the bass are, and how I can catch them. For instance, if I notice on my depth finder that the baitfish are swimming high in the water, then that lets me know I probably should use a jerkbait and fish higher in the water than I've been fishing before – because the bass are searching for baitfish. Whatever depth of water that those baitfish are in is more than likely the depth of water I need to fish to catch bass. Or, perhaps I've gone back into a creek to fish and have seen a slight change in water color there. That lets me know that I'll need to fish a different lure and give a different type of presentation than I've been using as I've fished up the creek.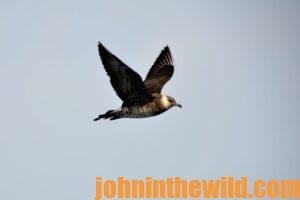 Birds also have enabled me to win or place well in tournaments, regardless of whether I'm watching cormorants, coots or blue herons. I generally can find the presence of baitfish where those birds are concentrated. Coots are always indicative as to where the best grass in a lake is when I'm fishing a lake with a lot of vegetation. The coots love to be where the greenest grass lives. They are similar to cows in a pasture, because although cows may have vast amounts of pasture to feed in, they'll congregate wherever the best grass is. Coots follow that same type of pattern on a grass lake. Bass want to be around that same patch of grass that the coots are feeding on because it's the cleanest, brightest, newest, fastest-growing grass and gives off a lot of oxygen, and draws an abundance of bait to that area. I'm always searching for a flock of coots feeding on grass to tell me where a good spot may be to catch bass.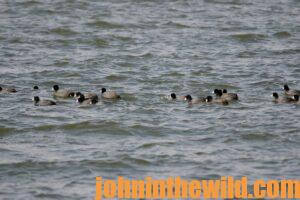 Most of the time coots don't tolerate bass fishermen being anywhere near them. They'll usually leave before I start trying to catch bass in new grass where they are. I've fished in Florida with all types of vegetation in a lake and seen large numbers of coots ganged-up and feeding on the newest and greenest hydrilla in the body of water I'm fishing. Many times, I believe, when coots are diving and feeding on grass and stirring up the bottom, all that commotion causes the bass to be attracted to that place.
To learn more about bass fishing, check out John E. Phillips' book, "How to Bass Fish Like a Pro," available in Kindle, print and Audible versions at https://www.amazon.com/gp/product/B007RP2LZS/ref=dbs_a_def_rwt_hsch_vapi_taft_p2_i2
that includes information on Kevin VanDam and other top anglers. Also see, "How to Bass Fish Like a Pro, Volume II," available in Kindle, print and Audible versions at https://www.amazon.com/gp/product/B08Z9W6VC1/ref=dbs_a_def_rwt_hsch_vapi_taud_p1_i9 that features information on bass fishing with anglers: Jacob Wheeler, ranked No. 1 on BassFan.com and Angler of the Year for Major League Fishing for 2021 and 2022; Ott Defoe, No. 4 on Bassfan.com; and Brandon Palaniuk, ranked No. 8 on Bassfan.com and Bassmaster Angler of the Year 2022.
You may have to copy and paste these clicks into your browser. When you click on these books, notice on the left where Amazon says you can read and hear 10% of the books for free. On right side of the page and below the offer for a free Audible trial, you can click on Buy the Audible with one click.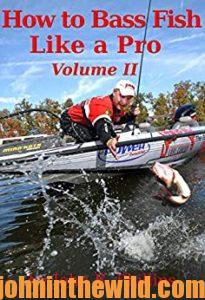 Tomorrow: Kevin VanDam Fishes Search Baits