Editor's Note: Kevin VanDam of Kalamazoo, Michigan, who's won more than $7 million tournament bass fishing, is one of only two professional fishermen to win four Bassmaster Classics (https://www.bassmaster.com/). He's also won several Major League Fishing Cups (https://majorleaguefishing.com/) and is one of the fastest anglers of all times, finding and catching bass in every tournament he attends. He's a very-detailed angler and a keen observer of everything around him when he's on the water. Sights and signals that most bass fishermen completely overlook are some of the keys to VanDam's success. Visit his webpage at http://kevinvandam.com/, his Facebook page at https://www.facebook.com/kevinvandamfishing and the Kevin VanDam Foundation at http://thekevinvandamfoundation.com/ to learn more about his charitable giving.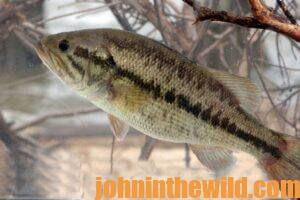 When Kevin VanDam backs his boat into a new lake that he's never seen before, what's he looking for and what enables him to find bass faster and catch them quicker than many other anglers do?
According to VanDam, "Before I get to the ramp to back my boat into the water, I start thinking about what weather conditions I'll have to fish under during that entire day, what the time of year is, and where the bass should be during this time of year. Then I have a basic idea based on those factors as to where the bass should be. That information tells me the type of areas I should start out fishing. While I'm backing my boat into the lake, I'm looking at the clarity of the water, the sky conditions, the wind, the clouds, the sun and available vegetation and baitfish. I'm already attempting to determine what type of habitat the lake may offer the bass to be in on this day of fishing. I'm also trying to make as many visual observations as I can about the weather, the water and wind conditions and even the shoreline where I may have to fish.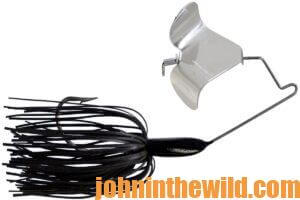 "The first thing I think about when selecting a lure is which one will be the most-productive and most-efficient to fish the underwater cover or bank cover to start with for that particular water depth and cover type. I look at water clarity and places where I think the bass will be during their seasonal migration pattern. I don't try to determine the best lure to try and catch those bass based on those factors – but instead decide on a lure that I call my search bait. The objective of using this lure is to get the bass to react to it – whether they bite it, blow up on it, strike it and miss it or follow it to the boat and turn away from it. I hope that first lure I'm casting will tell me not only where the bass are holding, but what type of structure they're on, what kind of water they're in, how many bass are in that location, and how anxious these bass are to feed. That lure is just as important to tell me where the bass aren't concentrating.
"The first thing in the morning, I'm not trying to catch bass as much as I am attempting to locate them. If you choose a lure to catch bass on a day, you'll more than likely fish that lure over a lot of water that doesn't have any bass in it. However, by locating the bass with a search lure first, then when you start determining a lure that the bass want to eat, you'll know you're putting your lure in water where the bass will at least see it, instead of fishing empty water where there are no bass.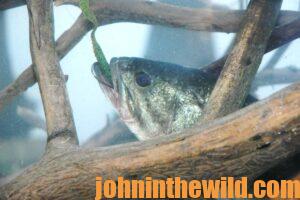 "My main goal with a search lure is to get the bass to tell me where they're living that day. For instance, if I can fish a buzzbait or a spinner bait fast, and a bass follows it to my boat but doesn't eat it or blow-up on it, and I don't hook that bass, then I do know where the bass are holding, how they're positioned on the structure, what type of structure they're holding on, what water depth they're holding in, and what's their mood – are they actively feeding or inactive. I feel I need this much information before I attempt to catch bass. Even though I may not have caught the bass, at least I'm fishing in the right region. Perhaps I may need to slow-down my retrieves or speed them up or possibly throw a subtle bait like a wacky worm and fish slower."
To learn more about bass fishing, check out John E. Phillips' book, "How to Bass Fish Like a Pro," available in Kindle, print and Audible versions at https://www.amazon.com/gp/product/B007RP2LZS/ref=dbs_a_def_rwt_hsch_vapi_taft_p2_i2
that includes information on Kevin VanDam and other top anglers. Also see, "How to Bass Fish Like a Pro, Volume II," available in Kindle, print and Audible versions at https://www.amazon.com/gp/product/B08Z9W6VC1/ref=dbs_a_def_rwt_hsch_vapi_taud_p1_i9 that features information on bass fishing with anglers: Jacob Wheeler, ranked No. 1 on BassFan.com and Angler of the Year for Major League Fishing for 2021 and 2022; Ott Defoe, No. 4 on Bassfan.com; and Brandon Palaniuk, ranked No. 8 on Bassfan.com and Bassmaster Angler of the Year 2022.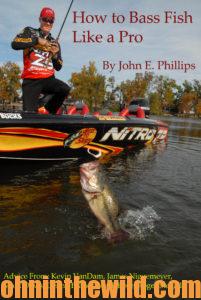 You may have to copy and paste these clicks into your browser. When you click on these books, notice on the left where Amazon says you can read and hear 10% of the books for free. On right side of the page and below the offer for a free Audible trial, you can click on Buy the Audible with one click.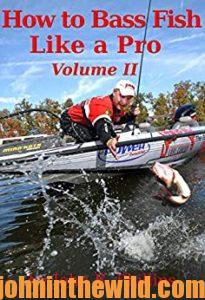 Tomorrow: Kevin VanDam's Bass Search Baits