Editor's Note: Even the experts can't agree on what's best. But perhaps I can help you make up your own minds of to move or not to move on turkeys? That's the question. Many of us who hunt turkeys fail to come up with the right answer. About 80% of the mistakes made when turkey hunting occur when you either move too soon or don't move soon enough. Here's a look at two of the nation's best turkey hunters who have different styles of hunting. Let's see if we can learn when to move and when not to move on toms.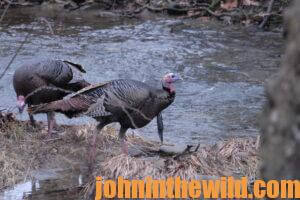 "I believe you increase you odds of bagging a bird by at least 50% if you'll wait on a gobbler instead of chasing him," my longtime friend and avid turkey hunter, Dale Faust, said. "Instead of thinking of all the reasons why you can move on a tom, you'll be better off if you'll start considering why not to move on a turkey."
When you call, and a bird doesn't come in immediately, probably you'll think of all the reasons why you can move on that tom, including:
the gobbler's hung-up;
a creek or a brush pile is in the tom's way that he won't cross;
the turkey has hens with him;
the bird is call-shy; and/or
you're set-up in the wrong place, or you're too far from the turkey.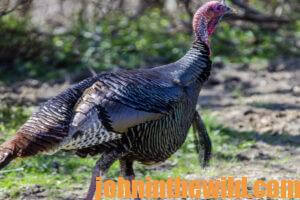 Your mind will continue to play games with you. Very rarely will you consider that:
the turkey just may be walking slow;
 you need to wait more and call less to bring in this bird;
the tom realizes you're in the woods, and you need to let him find you;
your best chances of taking the gobbler are to wait him out, rather than chase him down, since everyone else who's hunted this bird has chased him but hasn't taken him;
 you must not move, since the turkey probably will see you;
the bird may have pinpointed where you're calling from; and
a gobbler can see further in the woods than you can.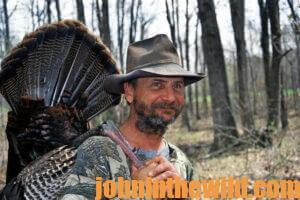 Faust believes the sport of turkey hunting is as much if not more of a mind game than it's a hunting experience. One of the strongest urges in anyone's mind when he's hunting any game is to move. We always believe when things don't happen as quickly as they should that we can move and speed-up the action. But when we move, more than likely a gobbler will spot us. "I'm convinced the hunter who wants to increase his odds of bagging turkeys should rarely, if ever move on gobblers once he starts to call," Faust emphasized.
Faust and I didn't move on our hunt and bagged two longbeard gobblers at the same site. "And maybe if we'd had a third hunter with us and continued to sit still, I would have called that third gobbler back to us before dark," Faust said.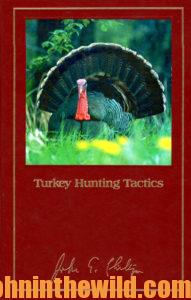 To learn more about hunting turkeys successfully, visit John E. Phillips' Amazon book page at https://www.amazon.com/John-E.-Phillips/e/B001HP7K6O. For even more information from many of the top turkey hunters and callers, check out the book, "Turkey Hunting Tactics," https://www.amazon.com/gp/product/B007PK9B2G/ref=dbs_a_def_rwt_hsch_vapi_taft_p2_i3,
available in Kindle, print and Audible. You may have to copy and paste this link into your browser. (When you click on the book, notice on the left where Amazon says you can read and hear 10% of the book for free). On the right side of the page and below the offer for a free Audible trial, you can click on Buy the Audible book.
Tomorrow: What High Pressure Turkey Hunting Is