Editor's Note: Even the experts can't agree on what's best. But perhaps I can help you make up your own minds of to move or not to move on turkeys? That's the question. Many of us who hunt turkeys fail to come up with the right answer. About 80% of the mistakes made when turkey hunting occur when you either move too soon or don't move soon enough. Here's a look at two of the nation's best turkey hunters who have different styles of hunting. Let's see if we can learn when to move and when not to move on toms.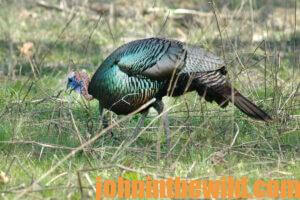 "I have to try and produce a gobbler every day for my hunters," Bo Pitman, longtime turkey guide and expert hunter, once an Alabamian and today who lives out West, explained. "I move on turkeys a lot. I feel the key to bagging a gobbler is not necessarily in my ability to call but rather is in my knowledge of what a turkey prefers to do, and when he wants to do it. I try to outthink and outguess turkeys. I believe if you can be where a tom wants to be before he reaches that place and bag him when he comes to you, you're a much- better hunter, than if you solely rely on your calling ability."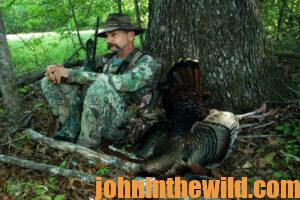 Pitman considers understanding turkeys and their habits and knowing the land he hunts is absolutely necessary to his being successful when he uses his run-and-gun tactics. Because Pitman lives on the land where he guides turkey hunters, he knows every tree, blade of grass and bush by its first name. He's familiar with each roosting site, dusting area, watering hole and strutting zone on his land. Pitman also studies the turkeys on his land before, during and after turkey season at various times of the day to learn where they go, what they do, and when they do it.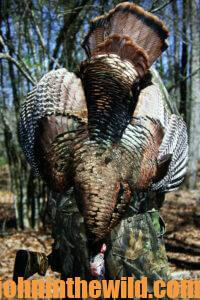 You can hunt turkeys all day long in most sections of Alabama. If Pitman fails to take a gobbler when the bird comes off the roost, his hunt's not over for the day. Pitman has pinpointed where the turkeys generally will feed, strut, mate, water, dust and loaf. To be proficient with a run-and-gun tactic, you must know the land and the turkeys on that land intimately.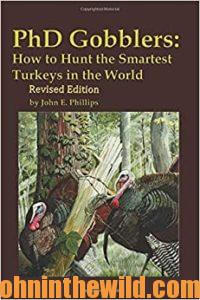 To learn more about hunting turkeys successfully, visit John E. Phillips' Amazon book page at https://www.amazon.com/John-E.-Phillips/e/B001HP7K6O. For even more information from many of the top turkey hunters and callers, check out the book, "PhD Gobblers: How to Hunt the Smartest Turkeys in the World" at https://www.amazon.com/gp/product/B083V83RLG/ref=dbs_a_def_rwt_hsch_vapi_taft_p4_i11
and available in Kindle, print and Audible. You may have to copy and paste this link into your browser. (When you click on the book, notice on the left where Amazon says you can read and hear 10% of the book for free). On the right side of the page and below the offer for a free Audible trial, you can click on Buy the Audible book.
Tomorrow: How to Run Tom Turkeys Down